Professional Paint Chip Repair

Orange County


(714) 624-0804


Paint chip repair of Orange County has taken all the skills of professional auto detailing, and combined them with the tools and techniques of car paint chip repair that delivers a service superior to our competition.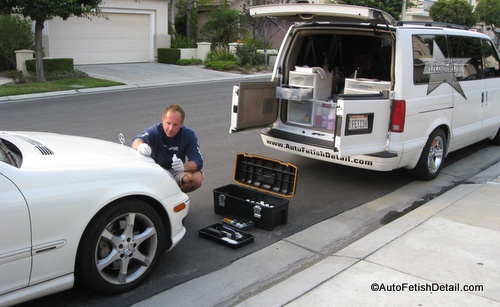 Car Paint Scratch and Chip Repair:
The Auto Fetish Difference

Most people understand the value in professional detail services to help maintain the beauty and value of their cars. What is less known is just how simple and inexpensive the latest in paint chip repair and scratch repair can be. Over time the accumulation of random paint chips and paint scratches will diminish the look and value of your car. Paint chip repair Orange County has taken the best of both worlds for superior results!

Professional Detailing


Superior color sanding skills
Superior car buffing and polishing skills

Auto Paint Chip Repair


Comprehensive selection of car touch-up paints
Superior paint chip repair skills
Superior paint touch-up tools and brushes
Advanced touch-up paint techniques

By combining the skills, tools, and techniques from both industries of auto detailing and car paint chip repair, you get a much more comprehensive list of benefits for superior results. When it comes to car paint chips, scratches, and blemishes, no two are created equal, and having skills from both areas means the ability to address the many variables and nuances of all problem areas of any given car.

Mobile Auto Paint Chip Repair

Convenient mobile service to your location
Prices starting at just $80 for full front end car paint chip repair
Combine with detail services for pricing deals
Superior skills, tools, and techniques
Custom blended colors to match your car, not some generic car

Fast and Friendly Service is Just a Phone Call Away!

We are committed to delivering a difference with out professional auto detailing services as well as professional car paint chip repair services. Feel free to call us with any questions as we believe an informed customers make better customers!
"Serving Orange County, California for Over Twenty Years"
Home | About | About This Site | Privacy Policy | Contact
Home >> Car Detailing O.C. > Paint Chip Repair Orange County