Range Rover Autobiography Detail

Welcome to the Range Rover Autobiography detail done by the professional Auto Fetish Detail. Auto detailing in Orange County at its best!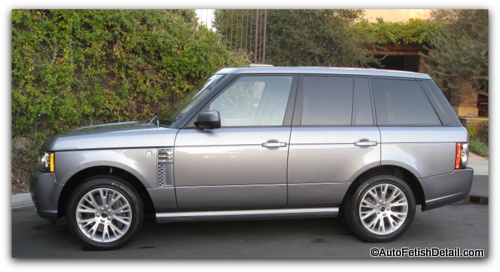 We will go inside and out and have a look at this amazing piece of engineering that combines both that of the English and Germans. When a person is willing to drop $100+ on a luxury SUV, it had better perform in all areas and this Range Rover certainly rises to the occasion when it comes to the use of quality materials, built at the highest levels of fit and finish!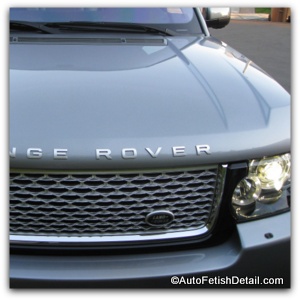 Make: Land Rover
Model: Range Rover Autobiography
Location: Yorba Linda, CA

Detailing in the Great OC

Auto detailing in Orange County represents the ideal combination of variety and working on the most exclusive cars, trucks, and SUV's available due to the affluence that can be found in the many cities of Orange County, CA. SUV's have grown in popularity exponentially over the past ten years and every car manufacturer keeps upping the ante!

Getting the Interior Details Right

Let's venture inside to the amazing arena of the finest in materials available on the market today as the culmination of these fine materials creates one of the most luxurious and sophisticated auto interiors I have seen that also tips towards sportiness.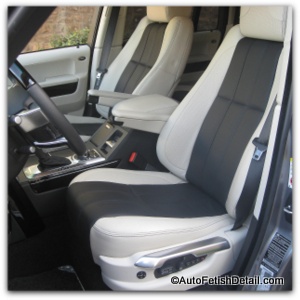 From the finest leathers to the contrasting color scheme, the interior of this Range Rover Autobiography is a joy just to sit within as all your senses are titillated to a heightened level of sensory overload!

The Captains Chair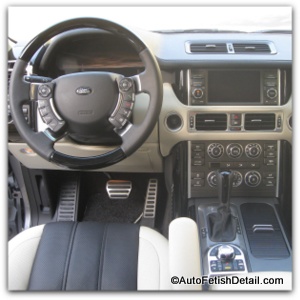 The drivers cockpit area is a dizzying array of knobs, dials, gauges, and options; I would imagine the owners manual for this car would be encyclopedia thick.

Taking the Back Seat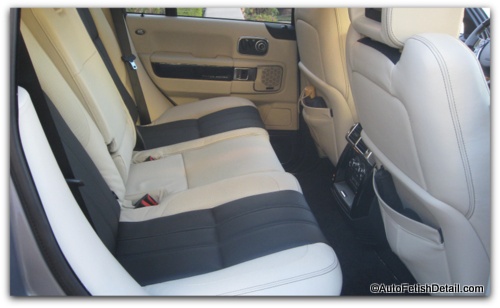 As you can see, nothing was held back from back seat occupants and the same quality of materials give those forced to take back seat the same level of comfort and opulence.

Getting All the Details Right!

Detailing is just that...all about the many details that goes into a finished piece of work, and auto detailing in Orange County requires a higher level of perfection as a by-product of affluent choices in all that we do.

Nothing less than perfection will do around these parts; and by these parts I am literally referring to the wheels. Wheels detailed past the face but into the wheel barrel themselves.

Range Rover Autobiography Detail

We will finish this pictorial up with one last look at this amazing piece of engineering with a great shot of the exterior body work and styling.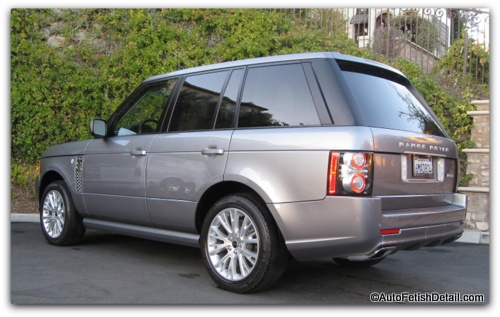 I hope you have enjoyed the grand tour as much as I did performing the detailing job and taking the pictures of this amazing SUV brought to us by Land Rover.
"Serving Orange County, California for Over Twenty Years"
Home | About | About This Site | Privacy Policy | Contact
Home Page

>>
Auto Detailing Pictures
>
Range Rover Autobiography Detail