Selling Used Car
Professional Tips to Get Your Car Sold Sooner Than Later!



Welcome to Selling used car tips taken from 20+ years of professional auto detailing. Many of my customers come to me looking for tips on how to sell a used car. Since I have dealt with both the retail and wholesale side of car reselling, my experience comes from both sides of the fence.
Experience has shown me a couple of specific things when it comes to selling a used car; eventually everyone will be faced with the task, and everyone grossly underestimates the many variables involved when taking on the project for the first time. I have also found that anyone who has gone through the frustrating experience once, rarely signs onto the experience a second time around. I am here to offer professional tips that will greatly improves your chances of success!
Sell My Used Car

Unfortunately, most people do not understand the selling used car process and ignorantly overlook some critical points that would make your chances of success much greater. This is a condensed bullet point list of the car selling process: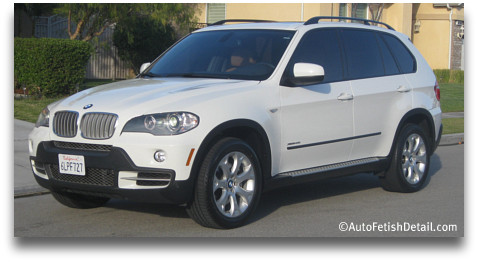 Write compelling ad.
Put curb appeal back into your tired looking used car.
Show car to perspective buyers.
Sell that car!
Write a Compelling Sales Ad

Experience has shown that this first step to selling used car is one of the most neglected. You need to remember that you will never sell your car to people if you can't get them to call in the first place; your first priority is to at least get people to call. Unless you write and post a compelling ad with pictures, nobody is going to call. You have to remember you are most likely competing against numerous other sellers of the exact same car as yours. What you say and how you say it will greatly determine the amount of calls you get!
Pictures speak a thousand words. Include pictures that will speak a thousand of the right words to your potential buyers.
Look through your competition and see what catches your eye with pictures and words; learn from these examples and put your own spin on them.
Also make note of the things people say and list that you find uncompelling; make sure you aren't doing the same.
Most people think that the more options and features they can list about their car, the more their car will stand out. Skip listing the obvious features of your car and stick to highlighting any actual differences.
Words That Work To Make The Sale

Most people will simply state the obvious in their "selling used car" ads; this includes all the obvious features of a car. What you really want to do is use words that send a different message from the competition.
Original owner. (if this is the case)
The cleanest one you will find. (by following my steps below, you will be able to say this.)
I will tell you exactly what is wrong with the car, as well as what I have done to the car in service, so you will know exactly what you are getting. (the honest approach.)
Show Your Car to be Sold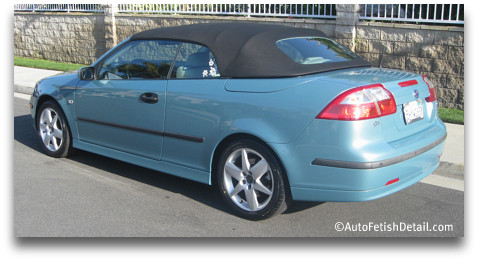 Now that you have your compelling ad written, you need to make sure your car is in tip top shape. This is called putting curb appeal back into your car; and selling used car is all about curb appeal. People buy with emotion so you need to create a strong positive emotional response with your car when they come. I have separated the steps into groupings based on your commitment to getting your used car sold:
The "I would like to sell my used car" List
Must do all of the following
Wash car yourself, or take to car wash.
Be sure to do complete vacuum including trunk.
Clean all personal items out of car.
Dress tires with tire dressing.
Make sure windows get cleaned inside and out.
This list is your bare minimum requirements for creating that positive emotional response. Remember, you wouldn't show up on a first date expecting to "make the sale" looking dirty and poorly dressed; don't do this with your car either.
The "I really need to sell my used car" List
After completing the above list, do the following:
do the following of the course of the day and you will be a sure winner.
Use a clay bar on cars paint.
Follow up with your choice of spray wax.
Make sure wheels are completely cleaned and detailed.
Spray tire dressing into wheel wells to make black and clean looking.
Remove all stickers from outside and inside of car.
Completing this additional list is now going to raise your car to a new level against your competition; remember, we are creating that strong positive emotional response so don't underestimate your efforts here.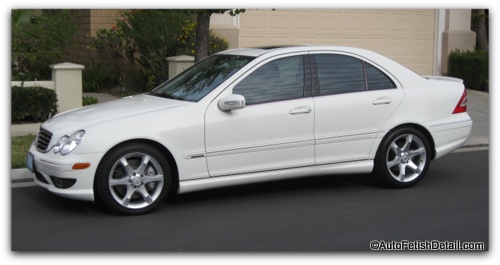 The "I really have to" Selling Used Car List
For all those out there with a little more desperation of selling used car, you must take these tasks down to completion including the following:
Steam clean engine. This really means using degreaser and hose off with garden hose and spray nozzle.
Use leaf blower to blow off excess water from engine.
Run engine to normal operating temperature to complete drying.
Spray cool engine with tire dressing. Allow to set and dry for a glossy finished look.
Hire paintless dent removal specialist to remove any door dings.
Use aggressive rubbing compound to remove all the miscellaneous scuffs and scratches from around car.
Use same rubbing compound to remove fingernail scuffs from underneath each exterior door handle.
Use car touch-up paint to touch-up all paint chips from front end or other parts of car; can use fingernail polish if unable to locate car touch-up paint.
Use a mixture of Simple Green to clean cars interior; this is basic: spray area to be cleaned, scrub with plastic scrub brush, mop up dirt with terry cloth rag, and repeat till clean. Do this on all materials and areas of cars interior. Do not spray cleaner on clear plastic lenses of gauges.
Use Fabreze' fabric freshener liberally on inside including trunk.
Don't Underestimate Your Efforts
Presentation really is king, and you never get a second chance to make a first impression. Don't underestimate your efforts with these "selling used car" tips. Most people are lazy and don't know the information that you now know. If you apply these professional selling used car tips you will greatly increase your odds against any of your competition!
"Serving Orange County, California for Over Twenty Years"
Home | About | About This Site | Privacy Policy | Contact
Home Page

>>
How to Detail Your Car
>
Selling Used Car