Hi, Darren Priest here, founder of Auto Fetish Detail.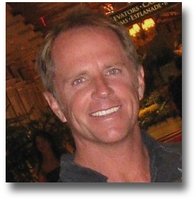 While my goal is a simple one, it is far from easy:
"Exceptionalism in all that I do, in a manner that develops trust at every level." 
 Let me personally thank you for visiting. I have built this site to help you figure out if I am the right fit for you and your world...I hope that I am!
Sincerely,

"Master of Detail"

---
Just What Do People Say About Us
For additional testimonials you can go to our
Or stay here and review the one's directly below!
---
Darren took my 9 year old Acura MDX and made it spectacular! I believe his knowledge and attention to "detail" goes above and beyond!
Thank you!
Craig Leitch
Foothill Ranch, CA
I'm somewhat of a car nut. Always have been and I don't mind it a bit. I also thought I had the very best detailer out there but boy did I blow that one. My son insisted I try Darren at Auto Fetish and I succumbed to the pressure and did. I did not realize what perfection looked like until Darren announced my car was completed. The depth of the shine, the attention to detail and the thoroughness of the work were well beyond any past experience. No question Darren really takes his work seriously and the customer reaps an enormous benefit. If you take pride in your wheels, Darren's the man!!
Larry T.
Huntington Beach, CA
Darren - Thank you for an honest quote over the phone, early arrival, and most importantly an outstanding detail job which restored my car back to excellent condition. The paint touch up looks great and my leather seats are super clean and sport a "new" conditioned look. Keep up the good work!
Bill C.
Fullerton, CA
Darren - I appreciate your work even more as I see it day after day! even though I live in Northern California, there was nobody I felt right about in my area so I knew I was in for a drive to come down to you. I am so glad I did. You were also so very accommodating!
Ray P.
Pleasanton, CA
Wow! Our RV looks amazing! That front end literally glows. Darren, I am more than happy; really! Our RV did not look that good the day we got it brand new. No seriously Darren, it really didn't look this good! Thank you!
Ed L.
Rancho Santa Margarita, CA
Darren - I just got a call from my mom and she is really, really happy with her car! This is the reason I referred you as you are professional in all you do, so thank you. That car means more to her than her children; you have a customer for life!
Thank you again!
Andy
Placentia, CA
Darren - the scratch you fixed on my Mustang Cobra looks really, really good! Unless you are a professional car buyer you would not even notice it. It looks so much better than before; thank you!
Dennis A.
Anaheim Hills, CA
I spent considerable time looking for the right person to detail my 2007 Porsche Cayman-S (Black). I was impressed with the recommendations and accolades Darren received on his website including the samples of cars he had detailed. I was even more delighted after he finished detailing my car. It looked amazing; inside, outside, the wheels, everything. I will be using Darren for my detailing needs and will recommend him to the folks in my Porsche club.
J. Adorante
Irvine, CA
I have been using Darren's professional detail services, Auto Fetish Detail, for close to 15 years now and continue to do so. Darren has taught me and my staff just what real detailing is. Darren is incredibly meticulous and attentive to details. Whenever I have a customer who demands the best, I tell them to call Darren at Auto Fetish. I can always tell when Darren has detailed a car because the level of quality is like no other! He is not the cheapest guy in town, but you can't beat the quality!
Ron Erickson
President, Exclusive Motors
Placentia, CA
I have known and used Darren's services for 20+ years. I own Xlnt Tint of Anaheim inc. and see many cars every day. When we have a particular customer that needs top notch service, there is nobody else I would trust but Darren! He is very meticulous, and knowledgeable. If you are in need of someone who will take their time but most importantly bring over 20 years of hands on knowledge, this is the company for you.
Mike Schuch
President, Xlnt Tint
Anaheim, CA
"Wow! Now that is what my car paint is supposed to look like; I can't believe what a difference you made! This is exactly what needed to be done, thank you!"
Mike N.
Rancho Santa Margarita, CA
"I took a leap of faith by picking someone on the Internet to detail my bosses boat! I wasn't disappointed! Darren was professional, punctual, and very easy to deal with, and best of all, he did a FANTASTIC JOB! I couldn't have been happier. We will definitely be a repeat customer!!"
Samantha
Maxim Security Systems
Corona, CA
"We have seen the work of other detailers in removing various forms of vinyl car decals and vehicle wraps. Often we have to spend additional hours due to the incomplete removal of old graphics, before we can apply new graphics. Save yourself time and aggravation by calling Darren first and have it done right the first time around; this is the way it should be done!"
Tim Cecil
President, Sign Pros
Brea, CA