Expert Mobile Car Detailing
Orange County, CA


714-624-0804
"Swirl Free Guarantee"



"Most of you reading this will not even know the right questions to ask in order to get what you want. Most detailers will not have the integrity or skill to help you ask the right questions in order to deliver what you want."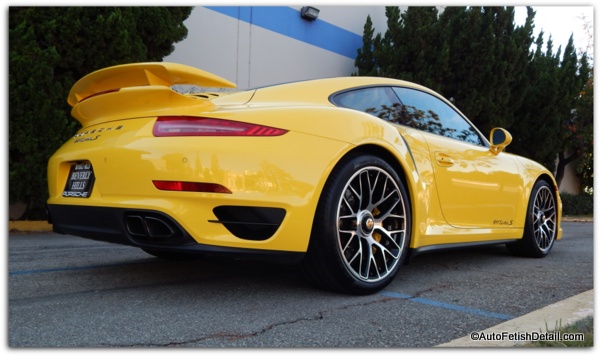 Asking the Right Questions

Most people reading that quote above for the first time will not fully appreciate it. But once it is explained and context is added, it becomes one of those moments that causes you to wonder how it has been so easily overlooked before!
Without going into an exhausting list of possible questions, let me simplify it with a few statements that will not only save you time, but I feel separates me from the endless choices you have when it comes to choosing a top rated auto detailing service provider.
Most of you don't fully understand the true art of detailing.

I get it! Really I do. Before I got in to detailing I did not have a "developed" eye for the endless "details" that go into the process of detailing itself. I can't tell you how many times I have finished with a detail and hear the common words out of a person's mouth: "Wow! I had no idea this is what my car could look like!"

Most of you reading this will will reduce your decision largely based on a number: "How much is it going to cost?"
Let me be blunt: "If you are a price shopper and you reduce every buying decision in your life down to a simple comparison of numbers; I am not the detailer for you." I know the standard "We Deliver Value" statement has not only become cliche'd, but a principle that is rarely delivered past the simple use of the statement itself. But there are actually companies and people that truly work to develop this just like they do their chosen craft.

Most of you think that experience with products and technique is all that makes a good detailer.
Not only do I do professional detailing, but I also do mentoring, training, and consulting to many people and companies. This is one of the big lies within the detailing industry. Guys looking to get into the business are lured into expensive training courses that teach everything there is about products and technique, but nothing about the other highly essential sills needed to rise above the competition and deliver an exceptional service. The harsh reality is that the right products and right techniques are only about 60% of the equation. Discipline and patience is a huge part of the bigger picture. Most guys honestly have not developed both the discipline and patience to deliver a truly exceptional service or end result.
"Communication is KING"
Once again you may be asking yourself what this possibly has to do with getting your car detailed.
I am glad you asked....EVERYTHING!
Does a potential detailer have the communication skills to help you make an informed decision.
Are you asking the right questions yourself, and if not, is the detailer helping you ask the right questions?
Does the detailer help you decide what is the most "appropriate" strategy for your car based on you and your world, or do they try and lead you down a path based on their agenda?
"Experience has shown me that every person and every car is truly unique. For this reason I help people make informed decisions that are what I call an appropriate response. For what is possible, may not necessarily be appropriate for you. I will help you make that decision based on you, not me."

Uncommon Name...Uncommon Results!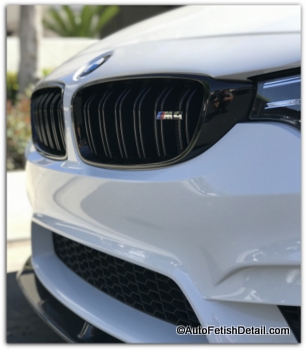 As owner/operator of Auto Fetish Detail I too have experienced the over-promise, under-deliver theme that seems to dominate virtually every area of life! When it comes to detailing in Orange County there are many choices to be had.
The industry is saturated with so-called "professional" mobile detail services who are more than willing to disappoint you for a nominal fee...that is not us! We have been in it, and continue to be in it for the long haul which means building long term relationships.

WARNING:
Get Used To All The Extra Attention
Retina blistering shine!


A car that stands out in any setting!




Head turning, attention grabbing luster!
Detailing Done Right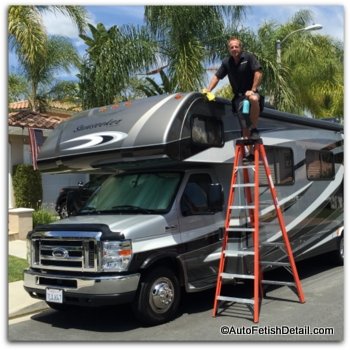 I have turned my passion for cars and extreme clean into a car detailing service that is built on producing the kind of results that seem so hard to come by in today's world; a detailing experience that doesn't stop with just a great detail, but delivers an experience that includes what I call the "entire package". All the extra intangibles that make for an overall experience that makes people want to come back again and again!

As a by-product of detailing since 1988 there is not much of anything we have not gotten our hands on. From what you might consider a basic, entry level detail, to delivering show-car results for the most discerning of eyes!

"Discerning Eye for Details"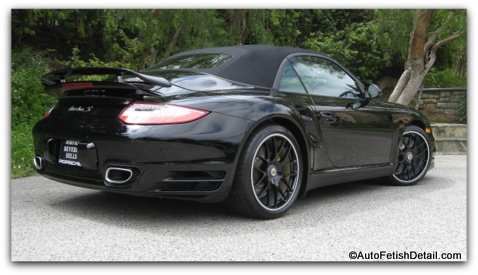 Do you place a high value on your time...

Have a discerning eye for details...

Want to maintain the value and beauty of your car...

Understand value is far more than a dollar amount...
"Then perhaps I am the detailer for you!"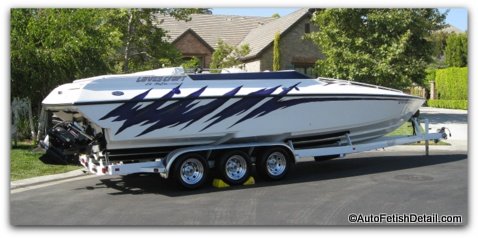 Delivering service in a manner that develops trust at every level.

Valuing your time by being on time.

Courtesy calls the night before to confirm our appointment time.

The integrity to turn down a job if it is not a win/win for both sides.

Conducting myself in a professional manner in every way.

So call me directly and we can discuss your specific needs of auto detailing services in a candid and honest manner. I can show you first hand the difference I bring to the business that can only be produced by a professional who knows that there is far more to "detailing" than claiming to use the best products and the best techniques.

Sincerely,
Darren Priest
Expert Mobile Car Detailing (AKA: Auto Fetish Detail)