Teflon Car Wax:
Are we being mislead as consumers?

Teflon car wax is a topic within the world of auto detailing filled with much bad and misleading information. Let me give you a brief peak behind the curtain of Marketing 101 and car paint care for a moment; it is called guilt by association.
Simply attach yourself to a well known product or person, and you gain automatic credibility; happens all the time with celebrity endorsements! In the case of "Teflon", manufacturers use the notoriety of the DuPont Teflon name by adding some insignificant amount of DuPonts' "active" ingredient, and voila'! We have instant credibility!
Guilt by Association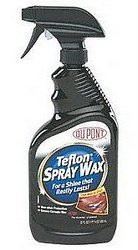 This practice is used by far more than the car care industry as the DuPont name is universally known. The car care industry has added the name brand version of liquid polymers known as Teflon, to many products like waxes, cleaners, and dressings.
Within the world of car care products, there are endless terms and labels that are continually misused, interchanged, and misleading. Teflon, sealants, and waxes are simply just a few and the subject of polymer technology and Teflon is only part of the many! I am unsure as to who was the first manufacturer to add "Teflon" to car wax, which matters not. The critical thing to know as a consumer is that the real science or magic behind the Teflon name is simply polymer technology. Or the use of synthetic ingredients that are designed to out-perform and out-last natural based formulations made typically with carnauba wax ingredients.
Teflon Car Wax: The Critical Information

Because DuPont and Teflon is such a well known name and used in so many applications, it was simply a matter of time that the car care industry started to use this well known name to sell more and more products to ignorant people.
What You Really Need to Know....
Darren's Simplified Approach to Car Wax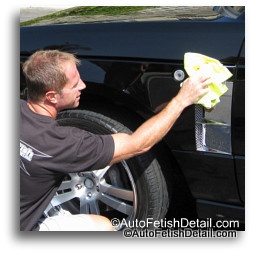 If you enjoy roaming the Internet for hours reading one car wax review after another, trying to decide on the best car wax or the best car sealant...
then by all means, have at it!
But if you are really looking for time tested and proven products that promise to perform and want to get down to business, let me offer my professional recommendations:
Synthetic Car Paint Sealants:
Professional Grade!

Detailers Pro Series:

Wolfgang Concours-Series

Teflon Auto Wax Summary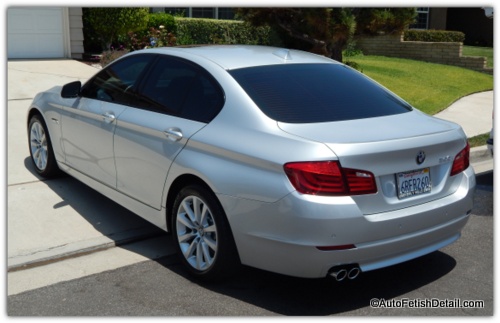 If the idea of synthetic car paint sealants are a new concept to you, I think you are in for a real treat. Use this checklist to see if they might be for you:
"Serving Orange County, California for Over Twenty Years"
Home | About | About This Site | Privacy Policy | Contact
Home Page

›
Car Wax Reviews
›
Teflon Car Wax