Clay Bar Detailing Clay


Everything you didn't know to ask



Obviously you have at a minimum, heard of the clay bar. Most people today have.
But that is pretty much where everything goes south. People's understanding and opinions of detailing clay goes in a thousand different directions at this point.

Not only does there seem to be endless confusion as to what detailing clay is, but why you would want to rub some funky putty across your paint, what purpose does the clay bar actually serve.
Now take those two questions and add another hundred or so other questions and we now have a very basic tool of the trade, that is drowning in a sea of endless questions, bad information, and speculation!
The Clay Bar:

What you don't know, what you need to know, and what you need to stop knowing!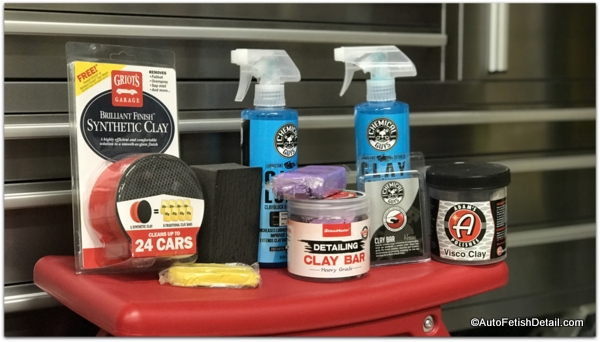 The above picture is a small representation of the many types of clay bars that exist. What started out as a simple tool of the trade used to decontaminate the surface of your car paint has now evolved into many versions, and even more names.
Talk about a basic topic turned on its head into a subject that can become overwhelming for many car owners simply looking to learn basic cosmetic car care requirements.
Well take a deep breathe and let it out....for you have come to the right place.

Basics First

---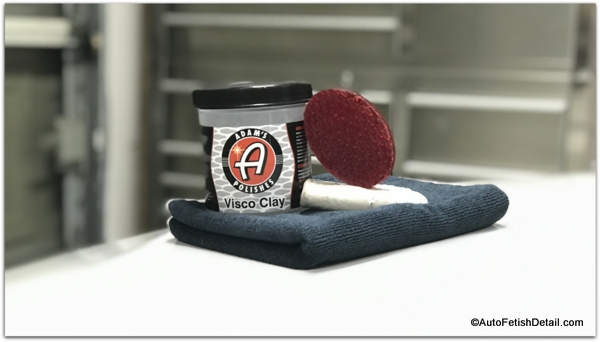 To Clay Your Car
Take a deep dive into the world of car paint decontamination. Whether you want to learn the basics of the clay bar and how this fits into mechanical paint decontamination, to learning about chemical decontamination with other products most car owners have never even heard of.

Car Cleaning Clay
Is car cleaning clay any different than detailing clay? If it is, how is it different and what do you need to know about car cleaning clay when it comes to you and your car.
How to Clay Bar Car
For anyone learning how to use the clay bar for the first time. The specific steps are outlined along with answering questions that you as a beginner won't even know to ask.

Buffing A Car
Most people will never discuss the possibility your car becoming "scratched" by using the clay bar. But what people may call scratching may simply be abrasions. unwanted effects of using detailing clay that you may be required to use a car buffer to not just deal with the unwanted side effects of using the clay bar, but bring your cars paint to a level of shine, depth, and gloss you never thought possible as a car owner looking to polish their car themselves.

Detail Clay Reviews

---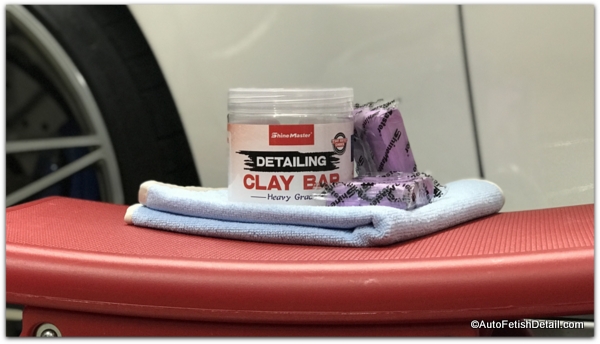 Meguiar's Clay
Meguiar's makes quality products of which I am a big fan of. Read the review of this popular surface prep bar as well as some insider tips of use during the clay bar process. You may be very familiar with Meguiar's products and may have tried many of their products before, but does their version of the clay bar stand up against the competition and is there any differences with the Meguiar's detailing clay that you won't get with other versions?

Mothers Clay
Another big name in the car care industry, Mothers is well known for their quality car detailing products. Read the review on this alternative from Mothers as well as professional tips of use guaranteed to save you time and money.
Best Clay Bar
Does the best clay bar really exist? Is the clay bar the same as detailing clay and if there is a difference, which one is better for you and your car. Learn the pros and cons of using one of these surface prep tools to decontaminate your car paint. Find out answers to questions about the clay bar you didn't even know to ask.
The Clay Bar and Bad Information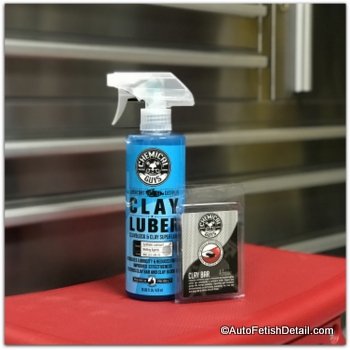 Today we are living in a world of endless free information. All accessible through this thing called the Internet. While this is very useful, it does not come with its own limitations and drawbacks.
Now anyone can offer up advice in the form of free information based on their agenda. An agenda that traditionally serves their objective first, and if you are lucky, some valid information that can potentially serve your needs or wants.
The problem is not finding enough information. The problem now is to find truthful, valid information written by people who actually know what they are talking about, rather than people rephrasing and quoting bad information from other websites which are also written by people with no business giving out tips and opinions on a given subject.
The clay bar, detailing clay, car paint cleaning clay, is not alone in this. Not only is the subject of the clay bar filled with endless destinations filled with bad information, but endless destinations filled with truly false information that can leave you frustrated, discouraged, and possibly advise you in ways that will leave damage to your car.
I am going to provide a few of those resources where you can see how much of the information laid out in these other resources is nothing short of regurgitated partial information at best, and completely false information at worst!
At these sites you can learn some of the most popular myths continually spread from one website to another:
The clay bar can be used instead of polishing your car paint (completely false! Two completely different tasks)
The clay bar is completely safe and will not damage or scratch your paint (mostly false and a big misrepresentation)
You only need to clay twice a year (Maybe true, maybe false. The real answer is you never know. Every persons situation is different based on so many variables. Some people will need to clay once a month if they live in an area with high air borne pollution and have a very high standard for their car. Some people can go a couple years between using the clay bar on their car because they have very minimal expectations for their car)
Duplicate descriptions, duplicate images, duplicate bad information (If you take the time to read numerous clay bar tips articles on how to use the clay bar, you will start to recognize the plagiarism between the many websites all trying to sell you the best clay bar under the guise of educating you)
Clay Bar Summary
On this page I have provided many resources for you to learn everything you didn't know you needed to know when it comes to the clay bar. If you have the interest and motivation, you can become a more informed car owner or car enthusiast than most so-called professional detailers I come across in my many travels.
I wish you much success in your learning and application of what you can learn through the many links on this page.

Sincerely,
Darren Priest
---