Best Rated Car Wax:
Finding the "best" just became easier!
Finding the best rated car wax seems to be an exercise in futility at times; so many voices, so many choices. As an auto detailing professional, I know that when it comes to finding the best auto wax, we don't get everything in one product.
As a professional, I must keep multiple car wax types on hand in order to have the perfect car wax for the moment!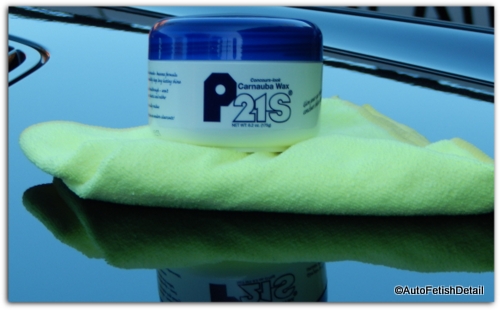 Each moment requires me to make the best selection for the specific car I am working on, and this selection process can only be done with years of first hand experience! And it is my years of experience that you stand to benefit from, for it is an overwhelming proposition to know which product is going to represent the "winning combination" of benefits for you!
Best Rated Car Wax:

What Would Darren Do (WWDD)
One of the most common comments or questions I get from my enthusiastic followers goes something like this:
"Darren, just tell me what you would do!"
I love it when I hear that as I know that my true intentions are working. Filtering through the endless hype and B.S. of this industry to show guys a simpler, easier, and smarter way of going about things.
Whether you are waxing your car, shampooing your car seats, or polishing paint, I take my decades of professional experience bring let people just like yourself know what works and what doesn't.
When it comes to finding the best rated car wax I subscribe to the following:
"I don't care how great or how expensive your choice in a car wax is. If that wax does not make it onto your car paint it will do you no good!"
And what exactly do I mean by this?
Let me tell you....
In case you haven't noticed; this industry called cosmetic car care is forever coming up with the "next new toy in the window". A constant stream of new products in which to seduce you into buying the next new "toy" in the form of the next latest and greatest product.
But when it comes to many jobs like waxing your car, I am a massive fan of what I call the user experience. An experience that is so good and easy that you are willing to repeat this process.
And likely most of us can agree that we don't wax our cars as often as we should. I believe this is in large part due to car waxes that promise things like amazing shine, incredible durability, but still require more effort to apply and remove than most of us are willing to put forth.
But there is a simple solution and it is what I consider the winning balance of benefits and features.
CSI (ClearCoat Solutions, Inc) Q-7 Spray Wax:
The Winning Balance
Easy on, easy off
Can be used in direct sunlight (versatility)
Non-staining formulation (won't stain black trim)
Can actually be used directly on porous/non-porous black trim to enhance and protect just like it does for your car paint
Waterborne technology (this also aids in what is called a anti-static formulation)
Nano-technology (nano means one-millionth. This product is engineered at a much smaller scale that traditional products. The use of nano-technology allows for a tighter and more refined product)
Actually contains true carnauba wax unlike other products labeled as a carnauba based wax. (there are not a shortage of companies that add trivial amounts of carnanuba simply so they can legal put this on the labeling.)
Darren's Tips: I was introduced to this wax over 10 years ago and have used it ever since in both my personal and professional world. While it is easy to get fixated on finding the best rated car wax, the best wax for black cars, or the most durable car wax, I find this wax represents what I consider the winning balance of features and benefits.
One of the most important benefits being the fact that I don't go into cardiac arrest at the thought of waxing my car with a wax that is so difficult to use.

(Many people have unrealistic expectations when shopping a top rated car wax. Applying a quality car wax to your car will certainly add protection while adding a level of gloss and shine, but if your paint has been neglected or abused, no car wax exists that will magically transform your beaten down car/truck into a show piece. One step in the process you truly need to consider is decontaminating your paint before applying any chosen car wax or sealant. Do not underestimate this very critical step. If you are unsure about this process you can see this link called detailing clay/clay bar page to become part of the minority of people known as the "informed".)
Best Rated Car Wax:

Going from good to great!
Before I let you in on one of my little secrets, I need to add a little context to this moment.
Many companies push what they generally refer to as their "system" approach. Generally there will be a line-up of products that supposedly were engineered and formulated to work most ideally with everything in the system. As a skeptic, I read this as yet another way for the industry to try and sell me more products.
The logic being that you needed to buy everything within that "system" in order to get the desired results. I have a different opinion these days.
Well, kind of....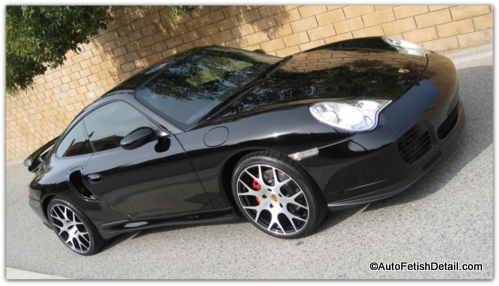 While I still believe many companies do use this as a strategy to sell you products that aren't as critical as they would have you believe, I have come to learn that if a system truly is engineered properly, there is a lot of merit to it.
I have comes to learn (through much investigating) that CSI has a systematic approach in many ways. While any of their products can stand on their own and deliver excellent results, their unique chemistry and formulations do not necessarily play well with others.(kinda like me as a kid. I never seem to tolerate the mass mentality very well; even as a child)
The founder of CSI has been the equivalent of the salmon swimming upstream against the mass mentality of this entire industry. Like myself, he has always sought after simpler and easier ways to do things. Developing a single product polishing system that goes back over 20 years and entirely unwelcome and unpopular at the time. It is only till recently that the major players have decided to come out with their own versions of single polish products; despite still trying to sell you countless other grades of compounds and polishes.
As part of the unique chemistry of CSI products that are engineered using true waterborne and nano-emulsified technology, CSI products have the ability to enhance and compliment products from the CSI line-up of products.
This is where my "trick" comes in the picture. (keep following along as I introduce a product that will compliment and enhance the CSI Q-7 wax)


CSI Q-7 Detailer Quart 62-205-Q
While the Q-7 Detailer is made to perform as a stand alone quick detailer to remove light dust, finger prints, and smudges, it is especially good at taking your waxing efforts to the next level of enhancement.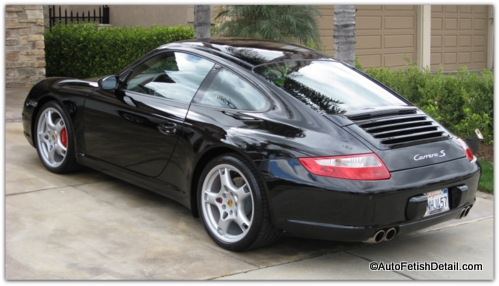 Darren's Tips: Instead of applying this Detailer in any traditional way, apply the Detailer by spraying it directly onto a foam applicator pad (see below). Once you have applied a few sprays of Detailer to the applicator, spread an even film of Detailer to entire paint surface without removing the Detailer as you normally would. (you will need to apply a few sprays of Detailer to the pad for each section of the car you are doing)
Now that you have the entire car covered in the Detailer, get a second and new foam applicator pad and apply the Q-7 wax directly to your new applicator.
Proceed to apply the Q-7 wax directly over the Detailer and over the entire car. Once the entire car has been covered with the Q-7 wax, you allow all areas of the car to haze up if it has not already hazed up by this point. (weather conditions will always effect how fast the hazing up will happen)
Using a clean micro-fiber cloth, (don't bother using any other type of cloth: baby diapers, terry cloth towel, etc.) proceed to remove the Detailer/Wax combo from your car one section at a time to reveal a glorious shine!
Due to the unique chemistry of both these products, they work wonders on your car in creating a level of shine and depth you have unlikely experienced before.
Best Rated Car Wax:

Applicator pad
Use the following pad as your applicator pads when applying the Q-7 Detailer and Q-7 Wax together as part of my "secret tip". If you are using the Q-7 Wax or Q-7 Detailer separately you can apply directly to the paint and wipe in and off with a micro-fiber cloth.



Adam's Hex-Grip Pro Tire Dressing Applicator - Ergonomic Design Makes Detailing Your Tires Easier - Mess Free Application Tire Dressings - Durable, Washable, and Reusable
---
Best Rated Car Wax:

If you must...
In the event you just can't help yourself and want to read and filter through additional reviews of the best rated car wax, I have also including some additional car waxes I find of great quality.

Meguiar's Ultimate Liquid Wax



Meguiar's Ultimate Liquid Wax - 16 oz.
Cross-linking synthetic polymer technology.

Meguiar's most advanced wax product.

Maximum protection and durability.

Hydrophobic advanced technology. (this means water-fearing and is what creates the water beading effect)

Excellent user ratings.

Consumer/enthusiast grade wax product..

Apply every 4-6 months for protective base and visual enhancement.




Won't leave white residue or stain black trim.

Can be used in direct sunlight.

A no-brainer for anyone looking for an ultra simple answer to paint protection and enhancement.



---
Meguiar's Ultimate Paste Wax



Meguiar's G18211 Ultimate Paste Wax - 11 oz.
For those that prefer the experience of a paste formulation.

ThinFilm technology for ease of application and removal.

Non-staining formulation; no white residue.

Can be used in direct sunlight.

Apply every 4-6 months for protective base and visual enhancement.

Consumer/enthusiast grade wax product.

Cross-linking synthetic polymer technology.




---
P21s Carnauba Paste Wax

Natural carnuaba-beeswax formulation.

Non-staining formulation (won't stain black trim)

Enthusiast/professional grade.

Can be applied in direct sunlight (despite what labling says)

One of my personal favorites.

Excellent reviews.
---
Wolfgang Fuzion Estate Wax



Wolfgang Füzion Carnauba Polymer Estate Wax 3 oz. Mini
For those that simply demand the best. (hence the price difference)

Don't be mislead by the smaller 3 oz. size. (This not only makes it more expensive when doing a comparison, but you might be concerned that it will limit you to only a couple applications. Most beginners apply far too much wax and end up removing most of it after it hazes up. All you need is a very thin film and this 3 oz. size will be more than ample for many applications despite its smaller size)

Non-staining formulation that will not create a white residue or stain black trim.

Hand-crafted blend of carnauba wax, German super polymers, and proprietary ingredients.




Enthusiast/professional grade wax product.

Amazing reviews.
Trust me when I say this: any of the best rated car waxes from above will prove to deliver exceptional results. And because of the superior advances in chemical engineering and formulating, it often comes down to subtle nuances that will determine as to what you will ultimately determine as your pick as the top rated car wax.
Darren's Professional Tip on Car Waxes

You might notice that within the descriptions of the brand-name waxes there is a lot of what I call marketing hype. Terms and phrases within the descriptions that are intended to sound sophisticated and impressive. But so ambiguous that if you stand back and look from a distance; many of these terms and labeling doesn't really tell you much or mean much.
So take the descriptions with a grain of salt (as the saying goes) and welcome to the wold of hyped-up marketing that is business as usual with most manufacturers. With that said; any of the products on this page will perform. And if you lined up enough people, every one of these products could be called the best rated car wax by someone. (is your head spinning yet?)

With all that said, allow me to add some additional recommendations and tips to my best rated car wax reviews that I have learned along the way in my professional career that spans over 25 years.

---
Meguiar's Ultimate Quik Spray Wax



Meguiar's G17516 Ultimate Quik Wax
Regardless of which "best rated car wax" you choose from above, the Meguiar's Ultimate Quik wax is a must have! (the exception is if you choose the CSI Q-7 Wax. Use the CSI Detailer with that wax only)


Use with any of the best rated car waxes from above as your last step product (LSP) to remove any trace streaking you may encounter based on the color of car you are working on, as well as the weather conditions in the moment.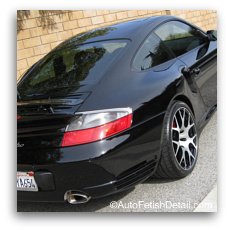 Will also take your efforts to that last level of perfection after applying one of the waxes above.

Use after you have applied and removed any of the waxes above. (Think of it as a spray detailer that is formulated with actual wax/polymers in it)

Use as a wax extender as often as you are willing to both extend the life of your base coat, and for that "just waxed look" in a fraction of the time. (I use this on my freshly washed car each week because it is that good, and that easy!)

I apply right on any black trim to add a subtle enhancement and an added layer of protection. (I know this goes completely counter to conventional thinking; but trust me on this one!)

Can be used with any car wax product of your choosing from above regardless of manufacturer.



Best Rated Car Wax Summary

I hope this review on the best rated car wax will help you to not only become an informed consumer, but has also helped you to decide on the best rated car wax based on you and your world!

Sincerely,
Darren Priest
---