Armor All Car Wash

Why settle
Armor All car wash is a product brought to you y a company iconic for one of the original tire dressings. Before you can apply a tire shine you are gonna need to wash your car.
Many people consider a weekend car washing session a cheap form of therapy. Something a guy like myself completely embraces!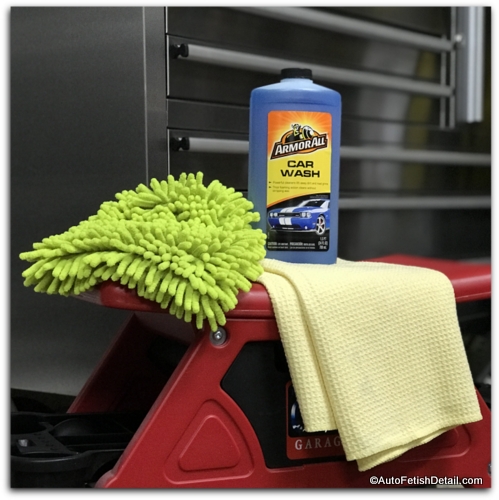 But if I am going to wash my car I want more than a cheap form of therapy, I want my efforts to deliver the best possible outcome. While Armor All is a trusted name for many, there simply are better products that will deliver better results.
Just as there are tools for washing your car I am willing to bet you are not aware of that can take your weekend therapy with your car to levels you never thought possible!

Armor All Car Wash:

What You Will Learn Here
My Armor All car wash review (My professional review)
Better alternatives to Armor All

Tips and tricks for better results
Professional tools to make you a rock star (at least with your car)
Darren's Note: What you won't find here is some regurgitated info that you can find on any other review site. Sites that simply repeat bad information all with a single goal of selling you some low performing product.
I am going to make sure you walk away with more knowledge that comes straight from my decades of experience as a professional detailer!

Armor All Car Wash:

Darren's Review
Let me very candid here.
Any dedicated car wash will perform. And by perform, I mean by getting the superficial dirt off your car and deliver an acceptable user experience with acceptable results.
You seriously don't have to overthink it.
Armor All Car wash


Armor All Car Wash Formula, Cleaning Concentrate for Cars, Truck, Motorcycle, Bottles, 17738, 24 Ounce
Plenty of suds
Plenty of brightly colored car wash shampoo
Reasonably priced
Darren's Note: Seems like a winning balance to me.

But I am willing to bet you want better than "acceptable" results. I bet you want great results along with a great user experience. The simple answer is that the Armor All car wash can deliver those acceptable results.
And if you are already an Armor All fan then you needn't look any further.
Armor All Car Wash

Better alternative's


Chemical Guys CWS20764 Extreme Bodywash & Wax Car Wash Soap with Color Brightening Technology, 64. Fluid_Ounces
Wash and wax at the same time
Use with traditional car washing methods (wash bucket and wash mitt)
Can be used with foam cannon wash gun
Super lubricants to minimize scratching during wash process
Gloss enhancers make your paint "pop"
Ph balance soap will not strip any existing wax, but actually adds synthetic wax as a perfect wax extender
Darren's Tips: I use this product in the traditional car washing process. I will show you my tools below that will help you deliver even better results if you are new to washing cars.
This product not only delivers better results than the Armor All car wash, but delivers a better user experience, and you are left with a small amount of synthetic wax in the process.
If you are going to take the time to wash your car, why not maximize your efforts and get some additional shine and protection in the process. If you have never experienced a high performance car wash shampoo in the past, you are in for a real treat!


Chemical Guys HOL133 Best Detailing Bucket Kit (5 Items), 16. Fluid_Ounces
Take safety to a professional level with this wash bucket w/ dirt trap insert
Handy snap on lid to store wash water for multiple uses
Comes with exact wash mitt I recommend and use
Comes with another high performance car wash shampoo with gloss enhancers
Darren's Tips: I love this car washing kit as it comes with product sand tools I love! Bundles or kits are a great way to save money, as well as the time to source the individual items out separately.
The great thing about this kit is that I love every component about it so there is zero waste all in the name of trying to save money. Often detail kits comes with products or tools I don't necessarily want or need.
This kit is everything I love, and nothing I don't love!
Wash Your Car Like A Pro


Meguiar's X2000 Water Magnet Microfiber Drying Towel, 1 Pack
The perfect drying cloth
Super absorbent
Super safe
No more lint!
Darren's Tips: If you are still using a bath towel to dry your car you really need to rethink this outdated and horrid strategy! I realize many people equate 100% cotton bath towels to being super soft and absorbent, but until you have tried one of these drying cloths, you just don't know what you are missing.
Not only will you dry your car faster than ever, but you will do it safer and with no annoying lint!
Is Armor All Car Wash A Good Product
Yes. Virtually any dedicated car wash shampoo will work to remove superficial dirt and dust.
But dedicated car wash shampoos are really intended to be more about lubricating the surface of your car and the dirt particles you are washing off.
Since dedicated car wash shampoos do not rely on aggressive detergents, these products will not remove heavy grease, oils, or other types of dirt.
Will Armor All Car Wash Strip Car Wax

No. Once again, any dedicated car wash shampoo is more about lubrication and creating a great user experience than removing heavy amounts of dirt.
Car wash shampoos are formulated using lubricating chemicals, surfactants that create lots of suds, along with fragrances and bright colors that create a nice washing experience.
What Car Wash Soap Is Good For Stripping Old Car Wax

There is this very common myth called wax build-up. It refers to the fact that you could possibly apply too many layers of wax and create an unwanted build-up on your car.
I believe this originates from back in the days when people literally used to wax their vinyl or linoleum floors with a product like Mop and Glow. This product would literally leave a layer of "wax" on your floor that would discolor over time and have to be stripped off before any new application of floor wax was applied.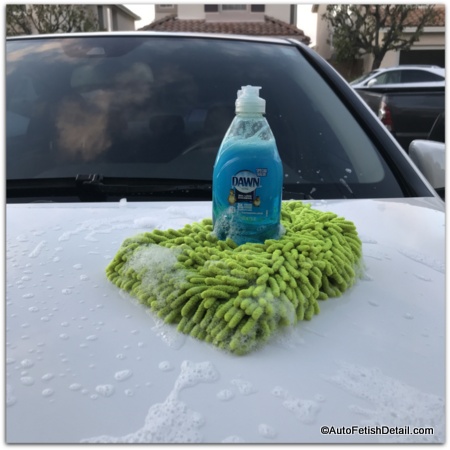 This same thinking bled over into car care and car waxes. There are times when you may want to strip your car of any waxes, oils, or greases before you polish your car or start applying a new brand of wax products.
If this is the case, you can use traditional dish soap that is used to clean dishes. Dawn dish soap is a perfect example. And despite the many myths that follow this soap, it is safe to use on your car and will clean your car in ways that a dedicated car wash shampoo will not or cannot do.
Armor All Car Wash Summary
If you have made it this far down the page you deserve a badge of honor! Clearly you are committed to improving your skills and knowledge.
Society is on the instant gratification mentality and want things to be super easy without wanting to put in any effort.
I hope I have helped enlighten you into better product sand better ways so that you will not just enjoy your car more, but perhaps add a little enjoyment at keeping your ride beautiful and clean.
I wish you much success in your detailing efforts!
Sincerely,
Darren Priest
---