How to Detail Your Car

And other useful tips of success!
Learning how to detail your car will eventually come on the radar for most car owners. You may have a new car and you are in search of the best wax to use, or your car is looking rough around the edges and want to spruce it up.
 In today's world we are on information overload and it can be very difficult to not only find reliable information, but information that actually teaches you something you can walk away with and put to use.
My detailing tips are designed to cut to the chase by providing useful information that bypasses the fluff and gets down to the meat of things.
What You Are Going To Learn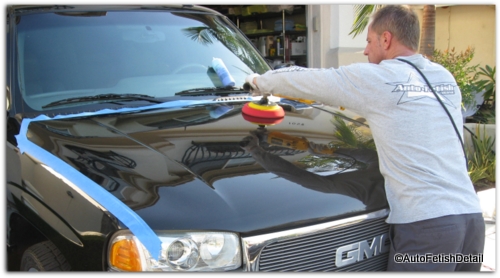 Simple steps to proper paint care.

Choosing between natural car wax and synthetic sealants.

How to wax your car.

Selecting the best car wax.

Touch-up paint tricks.

Removing car decals.
---

How to Detail Your Car Tips:

See why Darren recommends you start with choosing the right car polish before you start anywhere else when you want to learn how to detail your car.

How to Simplify Your Car Paint Care
See how un-complicated basic car paint care can actually be as Darren reveals just how simple and basic paint care can actually be despite what you have heard or read.

How To Choose Between Carnauba and Synthetic
Picking the correct wax for the job can be even more difficult without the proper understanding of natural carnauba waxes and synthetic sealants. Follow this link where I dissect the very popular Nu Finish car polish for greater understanding between car wax, car polish, and car paint sealants.

You are buried in choices! Learn proper selection when it comes to waxing your car.

How to Choose the Best Car Wax
Different car colors require different products and methods. See what Darren recommends based on car color and priorities.
Car paint chips only detract from the overall beauty of your car. See what Darren recommends as the better alternative to traditional factory touch-up paints.

Removing car decals may seem like a simple process upon first glance. Let Darren show you simple steps of success that will prove effective and deliver better results.
There is much hype when it comes to any topic of car care. Finding the best wax for a black car is no exception. See what Darren recommends.
Ready to experience a spot free car wash? Then you need to read the recommendations and tips on this page.
Turtle Wax Car Wash
Darren teaches you how to go from "Good-Enough" to better!
Dry Car Wash
Let Darren teach you about this innovative technique that promises to save you time while producing better results.
Buffing Your Car
Darren shows you how a complete beginner can get truly professional results when you are ready to create head turning shine by polishing your car.
Window Cleaning: Darren shows you his secret weapon to perfectly cleaned windows
Easy Window Cleaning
Information Overload:

Detailing Made Easy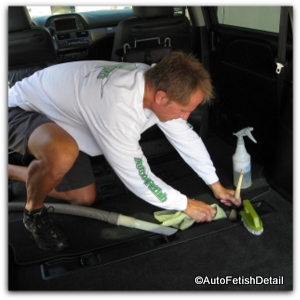 The Internet is an amazing "tool". With virtually every question capable of being answered with a single search on any of the countless search engines.
How to detail your car will literally pull up thousands and thousands of possibilities when doing an online search. And for this reason I call this unique problem "information overload".
Now instead of having a shortage of information, your challenge will be not just how to detail your car, but in filtering out the static so you can get more signal!
My goal within all the pages of this website is to be a reliable signal in a noisy world!
I hope I can help as you explore this website!
Sincerely,


"Serving Orange County, CA for Over 25 Years"
Home | About | About This Site | Privacy Policy | Contact
Home
› How to Detail Your Car