Armor All Products:

Bad rumors or good products
Armor All products continue to grow year after year. No longer is Armor All simply a tire dressing company. Wildly popular growing up, their original protectant was used by car enthusiasts just like myself to create shine and gloss to our otherwise drab tire sidewalls.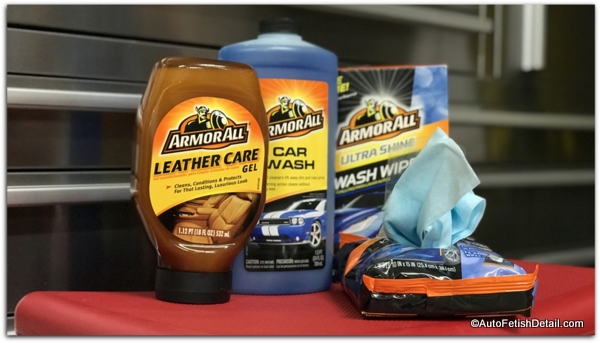 But using Armor All Protectant on my tires was one thing, but the thought of having a product on my dash that could possibly crack it was an entirely different proposition!
Just like many rumors, this particular one was hard to verify. I really had no complaints for the results I got with Armor All tire dressing and it still remains as a relevant product for tires to this day.
But fast forward 35+ years and Armor All not only remains relevant as ever, but grows their product line for other sectors of life past car care.
Nobody wants to part with their money just to be disappointed in a product. I know I have enough automatic and natural disappointments in life without choosing to sign onto a disappointed by parting ways with my money.
What is Armor All used for?
Is Armor All bad for your car?
What other products does Armor All make?

Tune into any of the links below and become a more informed car owner and consumer before you hit the "BUY NOW" button on any of the many Armor All Products to be had.


Armor All Products Reviews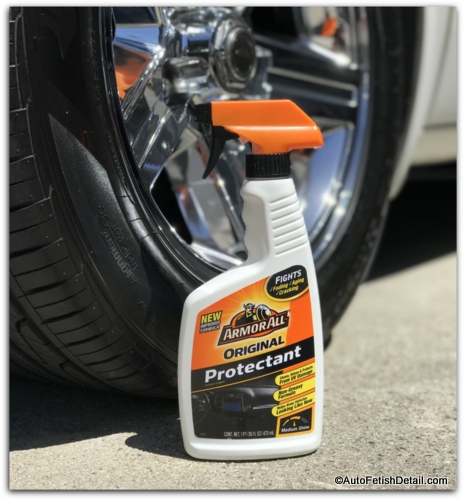 Armor All Wash and Wax
Does Armor All wash a marginal product designed for car owners that don't know better, or can it stand against the best when it comes to hard core car enthusiasts.
Armor All Tire Shine
I loved Armor Al tire dressing as a teenager and it still remains a top pick fro many car owners, but are there products that can delver better results what you don't know about.
Armor All Original Protectant
Meet the original! Armor All's original protectant remains relevant after 50 years. But how does this product stack up against the competition.
Armor All Leather care Gel
Car leather is special. Most of us accept that you need a dedicated car leather cleaner and conditioner. But do you really? And does Armor All step up and meet the demands as Darren pays them out for you?
Armor All Wipes
Armor All products continue to grow into other areas of life in general. Handy wipes can be found in every area of life and most people love the simplicity cleaning wipes provide. See how Darren can simplify your life with your car even further with his review on the Armor All wipes.
Armor All Leather Care
Is Armor All products part of the problem or part of the solution. You probably didn't even know there was a problem in this industry when it comes to car leather care. Find out what Darren has to say about Armor All products and their line of car leather products
Armor All Car Wash
Does this Armor All product measure up or fall short. Why settle for good when you can have great. See what Darren has to say about this car wash shampoo as well as learn other tricks to amp up your car washing efforts!
Armor All Multi Purpose Cleaner
Find why Darren recommends another multi purpose cleaner over the Armor All version.
---