RV Cleaning Detailing
Expert tips to make your life easier!


Welcome to RV cleaning detailing tips taken from over twenty years of real world experience! These moving behemoths come in all shapes, sizes, and configurations. While many people take much time to figure out the prefect configuration suited for their needs,
RV ownership can be a rude awakening for many when it comes to RV care and maintenance. As an auto detailing professional, I have had to learn how to deliver professional grade results to a very picky audience called "customers"! I have separated this page into (2) sections dedicated to delivering my tips and tricks of the RV world; may my experience help make your experience a better one!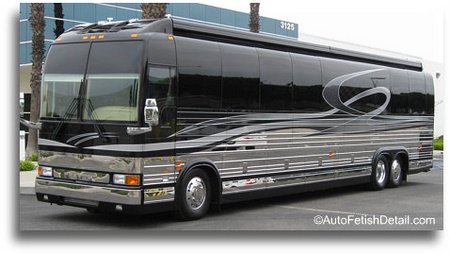 RV Care and Maintenance
Proper care and maintenance of your RV starts with becoming an educated consumer and RV owner. Cosmetic care of RV's can get overwhelming and complicated quickly due to the size of these rolling behemoths, and the many materials used to construct RV's. Follow any of the links below to see what this Car Detailing Expert has to teach you!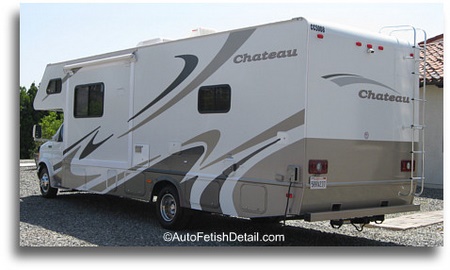 Expert RV cleaning tips for all of the Do-it-Yourself crowd.
Are cleaner waxes really effective for treating the unsightly effects of oxidation?
Is the best fiberglass wax for your boat or RV really a wax product at all?
Decals present different problems and require special care. See what the Expert has to teach you.
---
Additional RV Resources
The world of RV's cover so many topics of maintenance, repair, travel, etc. I have included the resource links below as part of this RV cleaning detailing page to further help your search within the diverse world of RV's.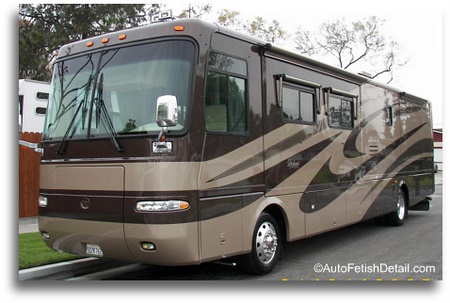 Full time RVing Welcome to Fulltime RVing the place for full-timers to socialize, share stories, chat about camping supplies, repairs, safety, cooking, travel, RV jobs, frugal living and much more.
Active and frugal RV lifestyle Whether or not you own an RV, you've come to the right place if you want to travel and explore North America but think you can't afford it. You can! I'm going to show you how.
---
Let's Treat Accordingly
You have spent considerable money on your "Toys", don't let them become neglected. Just like cars, a little maintenance and TLC can go a long way to maintaining the value as well as the love affair between you and your RV.
I hope the resources on this page help you get more of what you want in your life when it comes to your RV cleaning and detailing efforts!
Sincerely,
Darren Priest