Armor All Original Protectant

Will this really crack your dash
Armor All Original Protectant was the very first dressing I used as a teenager growing up. My auto shop teacher introduced this product to me back in the early 80's.
To him, the only thing better than Armor All, was more Armor All. He would have me apply it to his tires (back then we only had one choice in the Armor All products) after I was done washing his Chevy El Camino.

Despite how well this product would shine up the tires as well as interior parts, the stories of Armor All cracking your dash was also just as popular.
Of course I always wondered if this was in fact truth or simply speculation. Who doesn't love a good rumor to help spread around to make you appear like some kind of insider with covert intel!


Armor All Original Protectant (28 fl. oz.)
Perfect for anyone chasing "shine" only

Can be used on all vinyl, rubber, plastic

Claims to clean, shine, and protect against UV damage
Armor All Original Protectant

Simple decision or informed decision?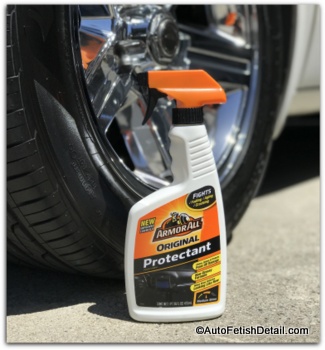 If you came here with your mind already made up and was secretly hoping that my Armor All review would simply confirm a decision you were already attached to then you needn't read any further.
Armor All will perform for you in most ways you likely expect. Of course this will largely be based on limited experience on your part, but some people simply want the "simple" choice, not the informed choice.
As a detailing professional I come with decades of experience and I know first hand that you will never find the Armor All Original Protectant part of any professional's arsenal of products.
Which leads me to one of the most commonly asked questions I get from my long term followers:
"Darren, can you just tell me what you would do!"
And for that reason I will do just that.
Armor All Original Protectant

What Would Darren Do (WWDD)


CSI Nu Tyre Lotion Quart 62-208-Q
My "go-to" all-purpose dressing fro over 15 years
Interior and exterior use
True waterborne technology (none of the greasy, oily, and hyper-shine of other solvent based dressings)

Body shop safe formulation

Dries to the touch
No-sling formulation (when using this as a tire dressing)
Safe for all interior surfaces you would normally use a dressing on (not intended for infotainment screens/navigation screens/clear plastics gauge covers)
Restores and protects any exterior black trim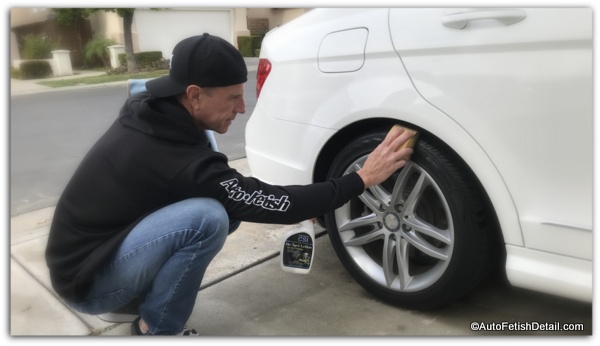 Darren's Tips: I love this product and used it originally as a tire dressing only. I loved the fact that it dries to the touch and creates none of the dreaded tire sling! The level of shine can be controlled by applying additional coats after it is allowed to dry before any new coat is applied.
Since I am not a fan of overly shiny interiors, I resisted using this on any of the interior components like dash boards, door panels, and even coated car leather (virtually all car leather today is coated).
After speaking with the formulator about this product specifically, he informed me that it is not a hyper gloss type of product, so I began to experiment with it. All materials are unique, so regardless of the product you are using, the material you apply it to will in large part determine how any product responds.
This is especially true with car tires since endless types of rubber compounds are used in manufacturer car tires. I have seen many people blame a tire dressing as the problem when it is being applied to low-budget car tire..
Armor All Myth Busting
As noted at the beginning of this page, Armor All has its share of bad press that has always followed. But just because bad press remains, does not make it true.
From people questioning as to whether man really walked on the moon, to whether the world is really flat, not round, there is no limits to the speculation and myths that can surround a given topic.
Let's go in for a deep dive into Armor All Original Protectant and the topic of dressings.
Is Armor All Original Protectant A Good Product
Yes and no. It really depends on two things:
Who you ask
How you define "good"
If you ask me, I will tell you that I would never choose Armor All for just about anything. But this is due to my understanding of chemistry and professional experience as a detailer.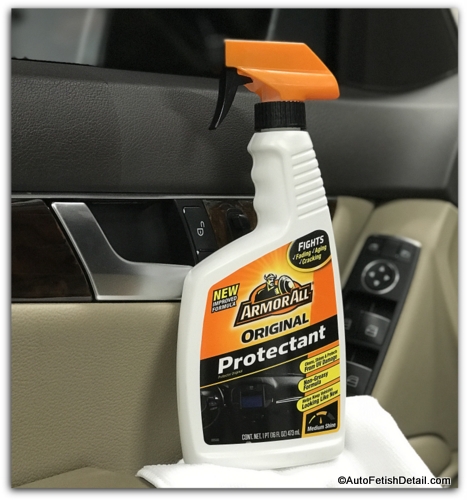 Here you can see the difference between an area of this door panel that was treated with the Armor All protectant versus the area that was simply cleaned.
I know to many other really good products that have better chemistry, better raw ingredients, and better formulations.
But if you are truly resistant to change and fear the unknown, then Armor All Original Protectant will be an easy product for you to default to. And if chemistry and quality raw ingredients are not on your list of requirements, then I would go with the Armor All product and call this search a done deal for you.
Does Armor All Original Protectant Crack Your Dashboard
Maybe. But I also know that if Armor All will crack your dash, there are plenty of other dressings and protectants that would also crack your dash.
Dressings are often made with petroleum distillates which used in heavy amounts as part of a formulation, can be damaging in the long term to plastics, rubber, and vinyl.
Other heavy type of solvents are often used in these dressings and protectants to create a high-gloss shine that some people chase after. ( I am not one of them) Which makes for a very ironic moment when you consider these products are labeled as "protectants", not destroyer's.
I have yet to confirm any person's dash being cracked because they used Armor All to protect their dashboard. In many ways, using a product like Armor All that has a significant shine to it becomes an unsafe moment. The shine creates an unsafe glare onto the front windshield during sunny weather driving.
In many ways I think dashboards are going to crack if they are made with inferior chemicals regardless of what dressing, protectant, or conditioner you choose.
Armor All Original Protectant Summary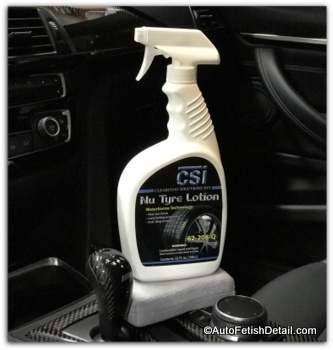 If you have made it this far, you deserve a badge of honor!

It is easy to default to a well known product simply due to familiarity. Us humans have a natural aversion to change so we like things we are familiar with.
But as we have learned, just because a product has been around longer than other products does not guarantee it to be the smart choice. There is far more that goes into making a truly informed decision and most people simply do not have the patience required.
But you have and I hope you now have a better plan moving forward.
I wish you much success in your detailing efforts!
Sincerely,
Darren Priest