Best Car Detailing
Are you really looking for the Best Car Detailing of Orange County, CA?
Just what does best mean to you?
Someone with decades of experience

Someone that uses superior products in order to produce superior results

Someone that has the ability to produce the kinds of results that seem so hard to come by today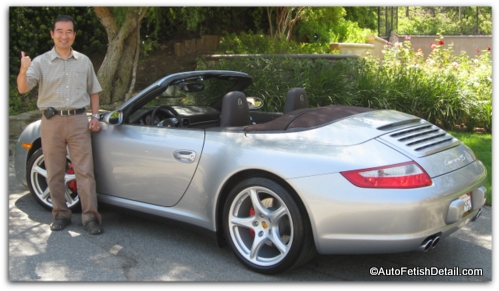 Another happy customer of Auto Fetish
Consistency is KING!
I have spent over 25 years developing efficient processes of detailing that insure consistent results.
Because of my own personal frustrations with poor service and being constantly disappointed, I have been driven to provide a difference to my customers through my professional and expert car detailing services...
and it is this difference I bring to the table with auto detailing that is far more then just a great detail job, but all the other intangibles that are often hard to come by in today's world of business:
Punctuality.
Communication skills.
Professional appearance.
"Service in a way that interrupts your life as little as possible"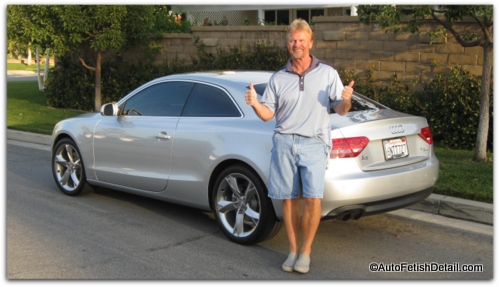 Another happy customer of Auto Fetish
Life is busy and hectic enough without trying to complicate it further. Let me simplify this one area of your life by maintaining your new car in tip top shape, or by putting the "love" back into your car with a comprehensive detail job.
Another happy customer of Auto Fetish
Here in Orange County you have many options when it comes to anyone looking for the best car detailing services. But everyone is unique and everyone will have their idea of what the "best car detailing" actually means to them.
Often it is within the intangibles that the best can be revealed. And we not only deliver on the obvious, but deliver on the many intangibles of service that often go unnoticed until you are not getting them.
Simply put, we operate as though it was our car and our money. Service in a way that we rarely get to enjoy ourselves.
"Operating in a manner that develops trust at every level"
When you are ready we are just a phone call or text away!

Sincerely,
Darren Priest