Debadge Car

of Orange County
714/ 624-0804
"When you are ready to NOT screw-up your car or truck by attempting to remove the emblems and badges yourself!"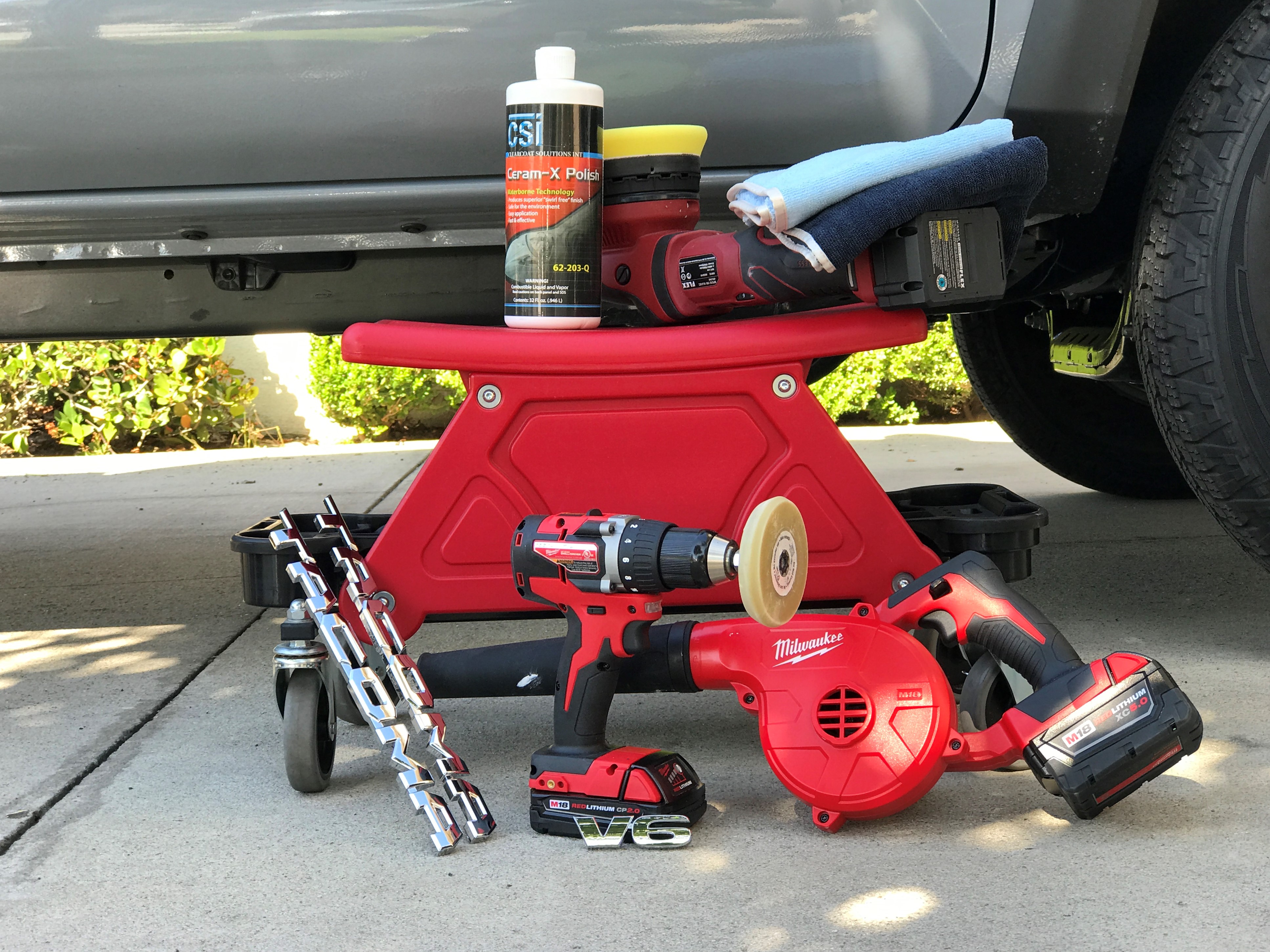 Some of the necessary tools of the "art" of debadging cars and trucks
When You Are Ready for the Professional
You can use the following number to text me:
714/ 624-0804
I will need the following information so I can provide you with a quote:
Make/model and year of vehicle
Pictures sent that show any/all emblems you want removed
I perform all these jobs at my location in Placentia (Orange County, CA) and can set weekday or weekend appointments.
I am on a CASH ONLY  basis and have a very flexible schedule. Most people wait and watch as I perform the work.
I can also tell you how long the job will take approximately when you text with the information needed.

Why Debadge/Delete Emblems?

Chances are you are here looking to debadge your car or truck but still have a few questions streaming through your mind.
While the reasons people remove car emblems and truck badges are numerous, many people still ask why a person would want to do this:
"Cleans" up the appearance of your car and truck by removing redundant and extraneous decoration.

No more car emblems and badges to wash, polish, and detail around.

Personalizes your car or truck from the rest of the herd.

Allows you to go into "covert mode" by removing classifying trim levels or model levels of your particular car or truck.
Debadge Car or Orange County
Having removed the emblems and badges from cars throughout Orange County for over 20 years, I have performed this service to perfection more times than I can count.
You can see just a tiny fraction of the endless cars and trucks I have personally removed, as well as some that I have often replaced with updated versions.

2023 Genesis GV70 Badge Delete
Remove GENESIS badge
Remove GV70
Remove 4wd 3.5T badge
2022 RAV4 Badge Delete
Remove RAV4 Badge from tailgate
Remove XLE HYBRID from tailgate
2021 KIA Telluride Debadging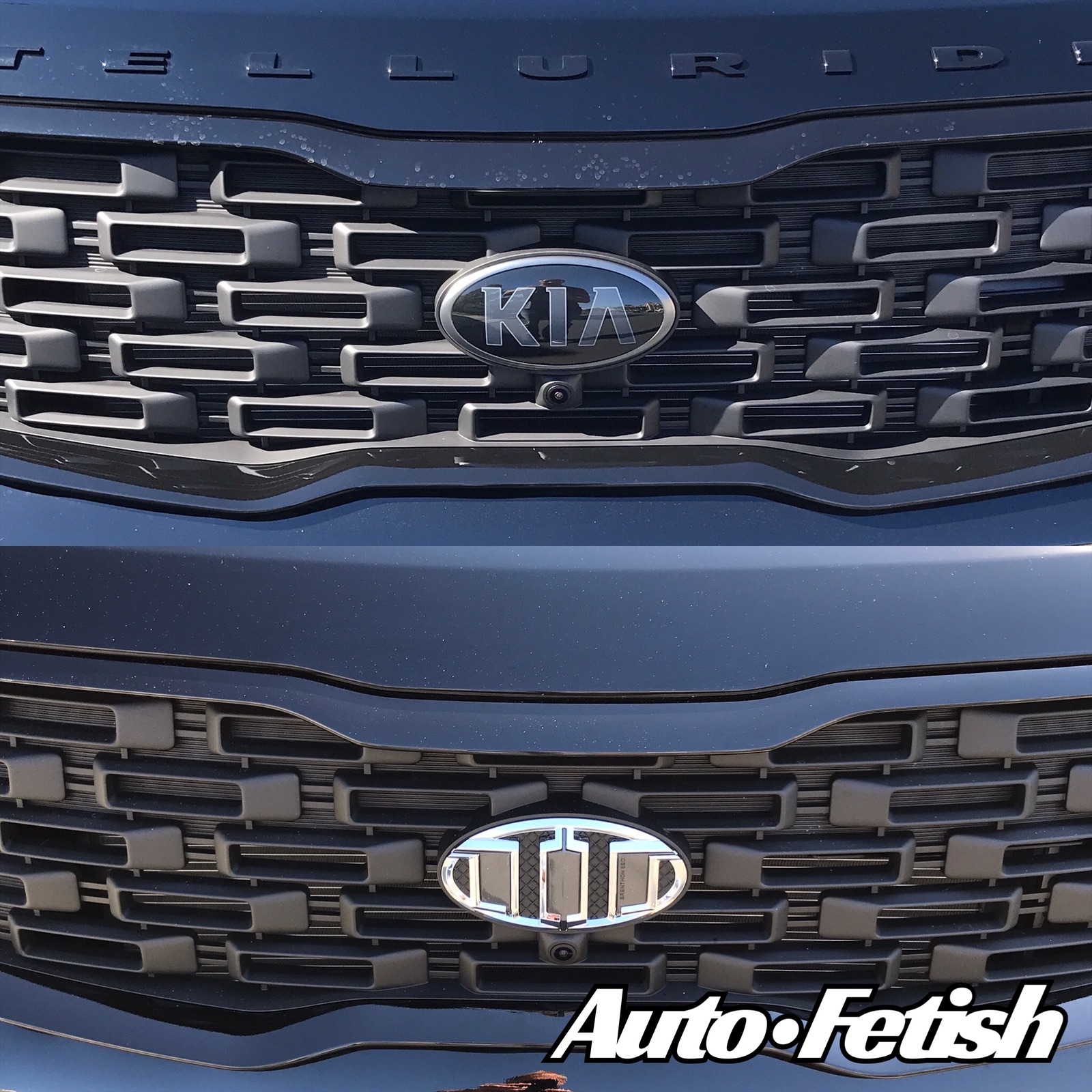 Remove KIA badges
Install KIA Brenthon badges
Remove Telluride badges ront and rear
2019 Audi S Q5 Badge Replacement
Remove OE chrome badges (rear)

Install black badges
Remove OE chrome badges (front grill)
Install black and red badges

2020 Lexus Debadge
Remove F-sport emblem
Remove RC 300t emblems
2014 PORSCHE Badge Replacement
Remove OE PORSCHE badges
Install OE matte black PORSCHE badges
2014 Porsche Panamera Badge Replacement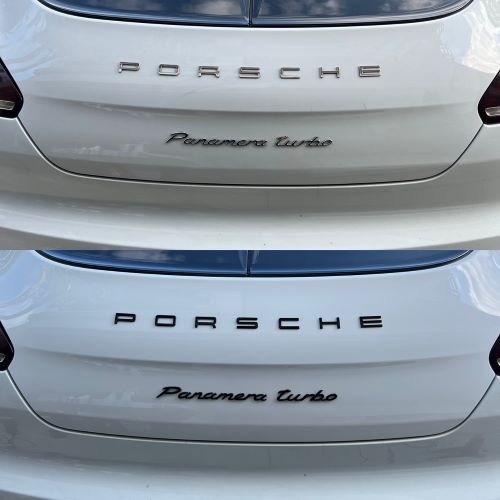 Remove OE chrome car badges
Install new black car badges
2022 BMW X5 Badge Delete
Remove X5 badge
Remove SDrive 40i
2022 Tesla Debadge and Replacement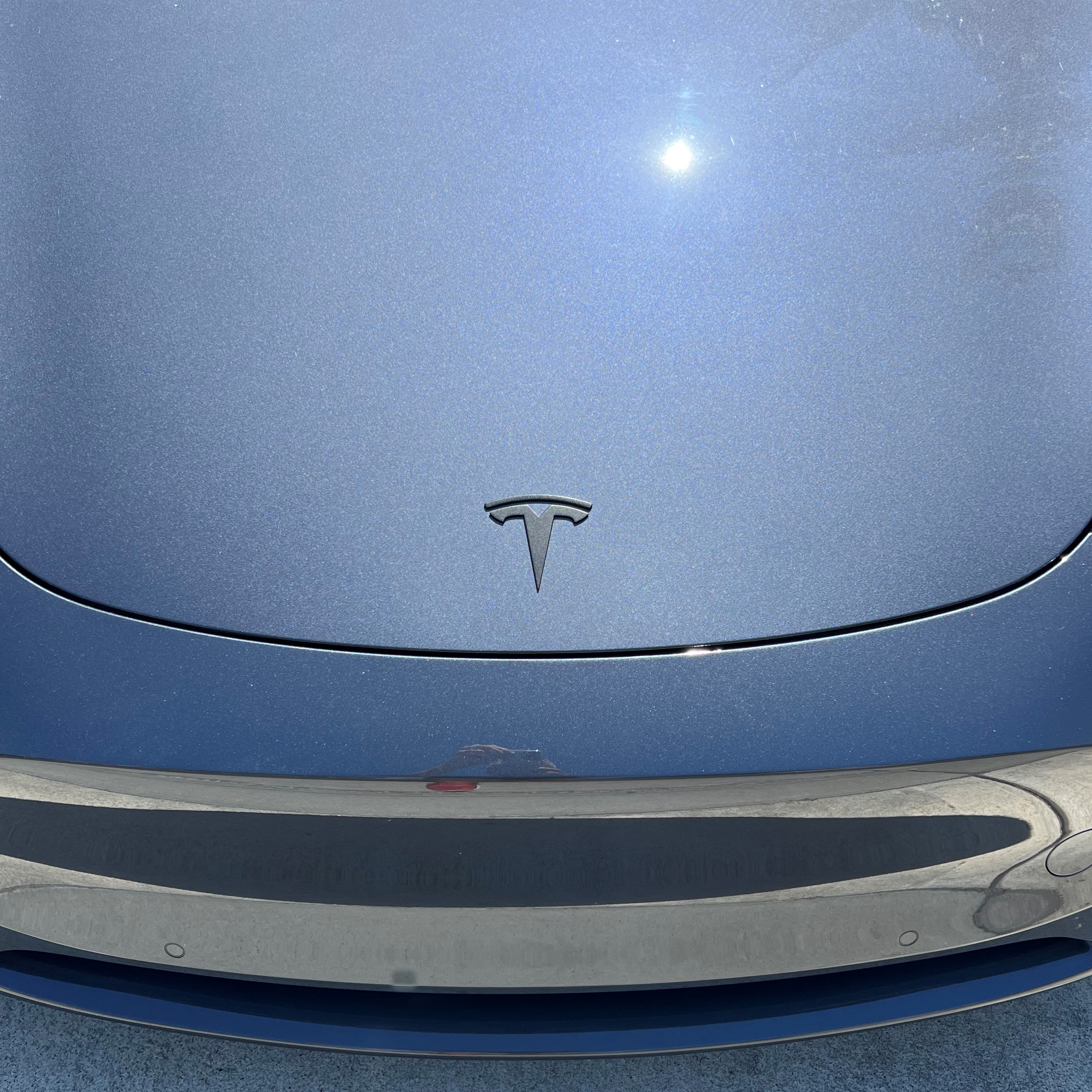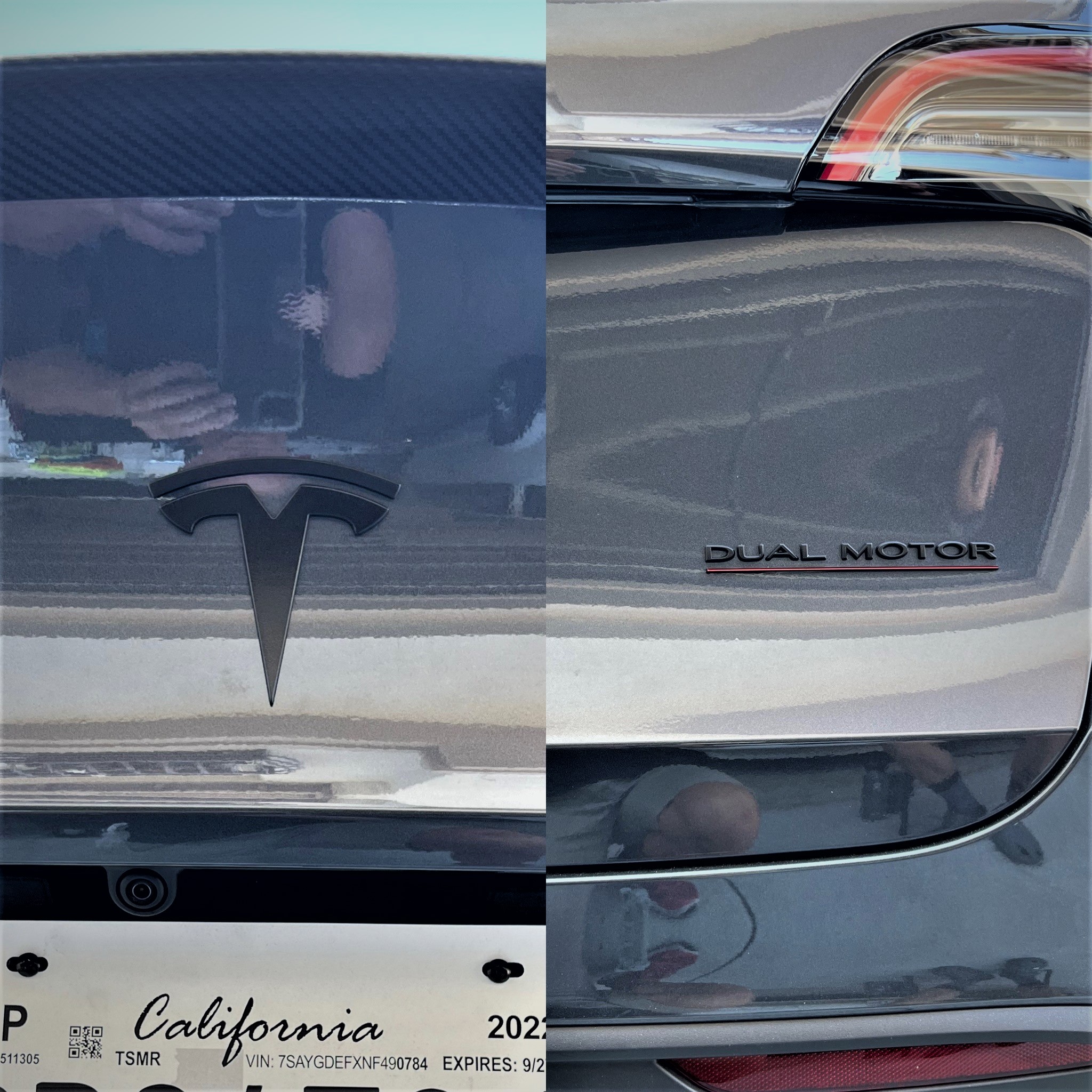 Remove Tesla OE chrome badges
Install black Tesla replacement badges
2021 GMC Truck Badge Swap

Removal of red and chrome GMC badge
Install black and chrome GMC badge
Front and rear GMC badges
2022 Lexus SC500 Badge Delete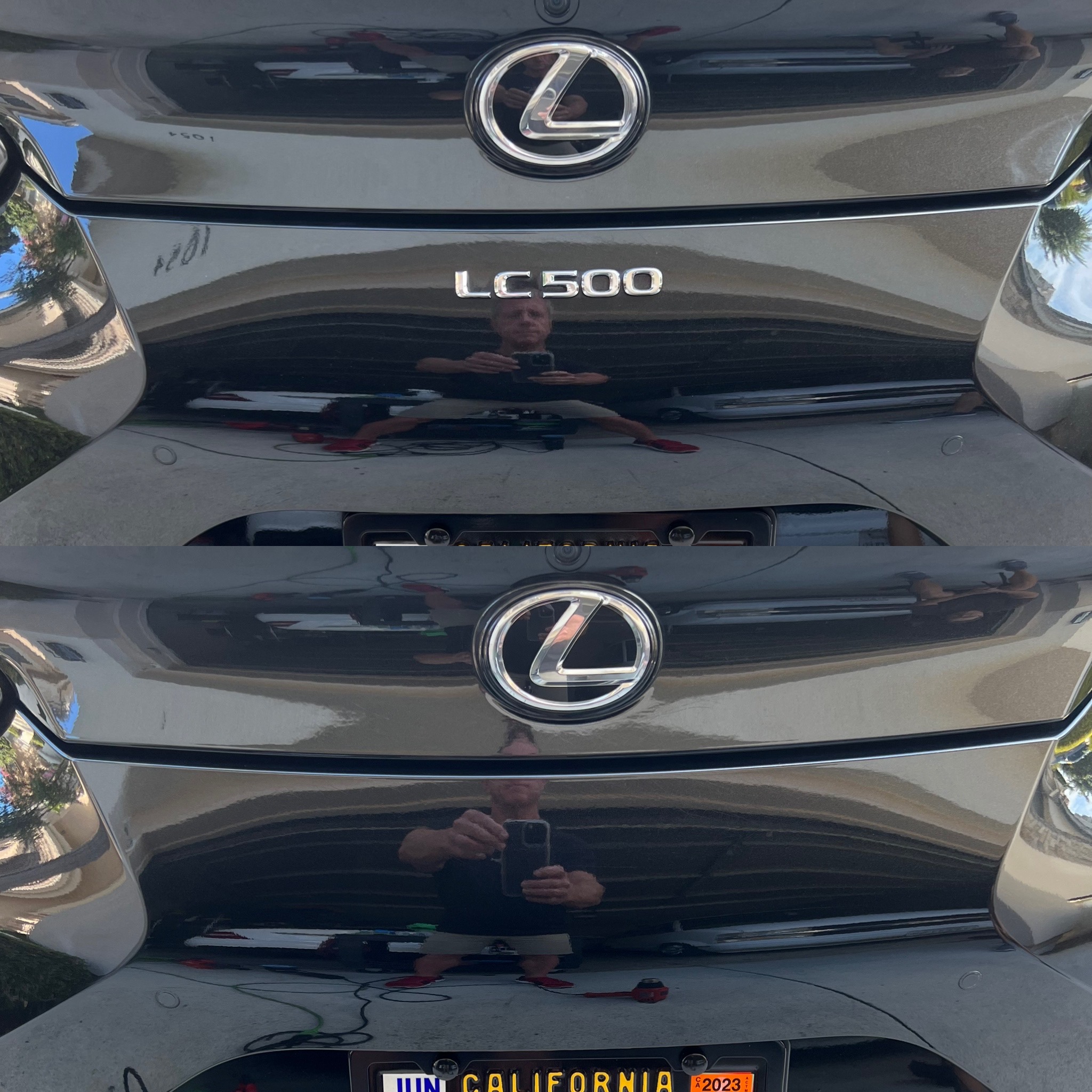 2018 Porsche Macan Emblem Replacement
Remove Macan emblem
Remove chrome PORSCHE emblem
Install black PORSCHE emblem
2018 Honda R-Type Emblem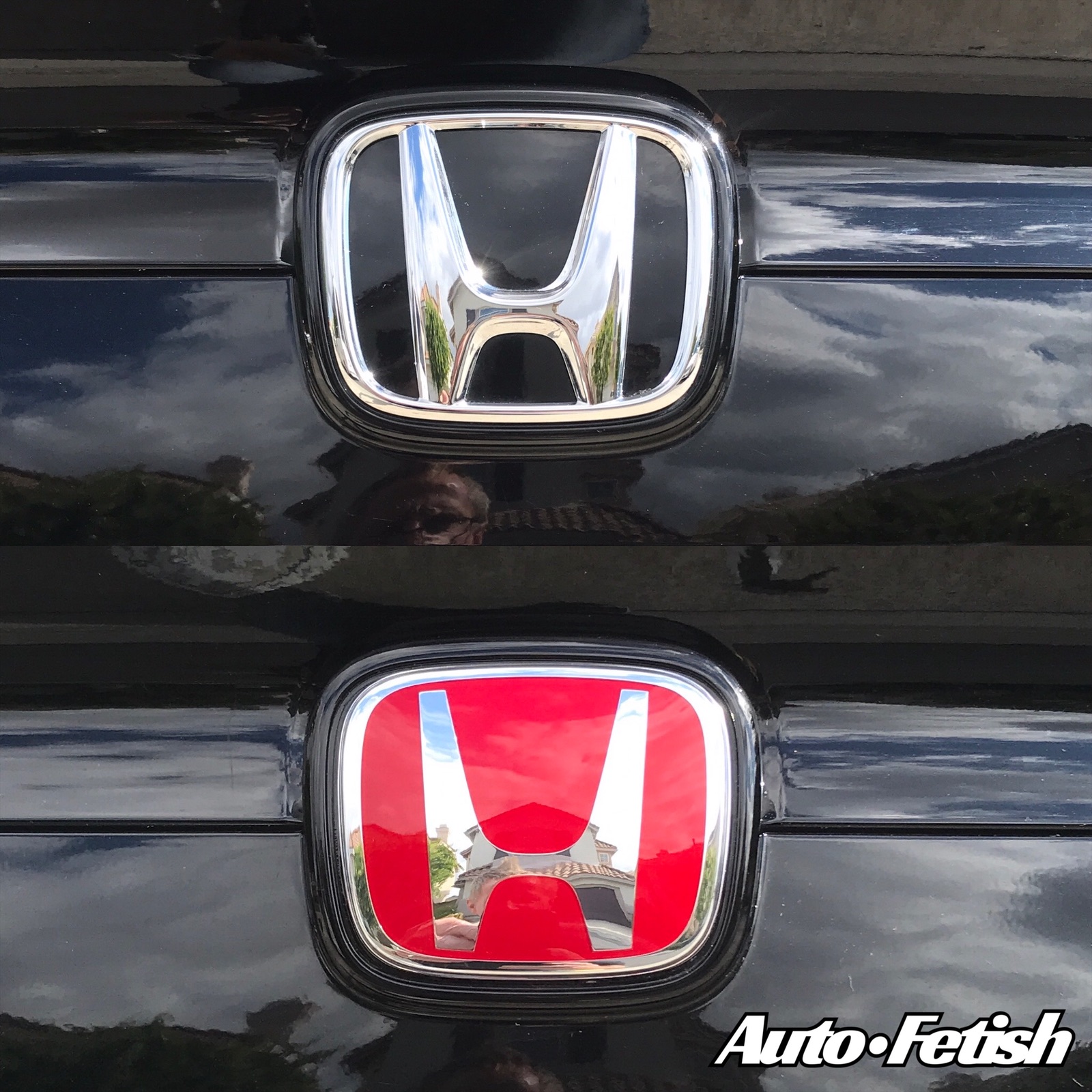 Remove front and rear Honda logo badges
Install Honda R-Type badges front and rear
Removing the badges from this Chevy truck for an updated and cleaner appearance to the back end.
The Chevy truck above already had the black bow tie from the factory, but the owner wanted the designating trim level badges removed.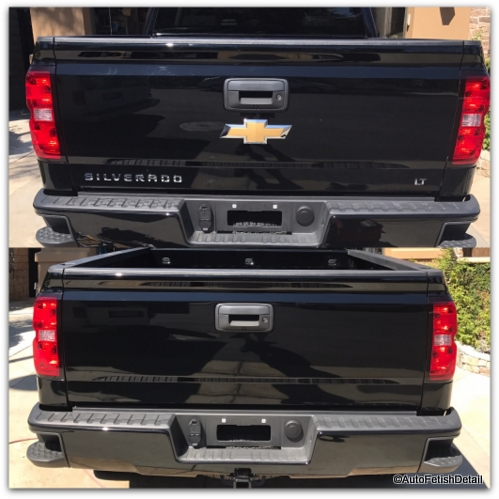 The owner of this truck wanted everything gone from the back end of his Chevy truck.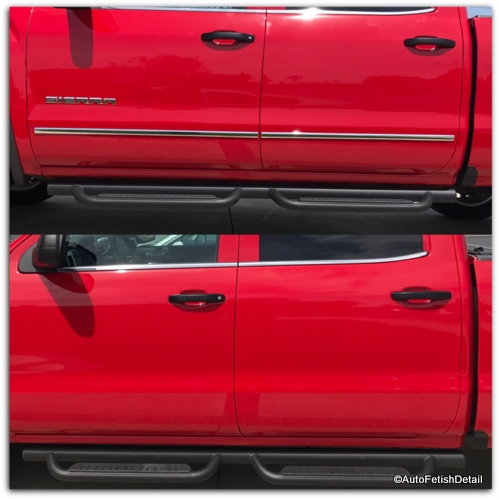 The owner of this red GMC truck not only wanted to remove the truck emblems, but also the chrome side trim for a complete "clean-up" of his new GMC truck.
Car and Truck Decal Removal
Extraneous and redundant labeling, badges, and emblems can come in many forms. There is no limit to the types of stickers, decals, and emblems we have removed from cars and trucks to satisfy the unique requests from all our many customers.
The owner of this Toyota truck simply wanted the decals removed. Decals always have a shelf life and it is better to remove them at the beginning, rather than waiting for them to degrade and then decide to remove them.
Car and Truck Emblem Replacement
As is often the case with cars and trucks, many people want factory emblems replaced with updated versions for a more custom and color coded appearance.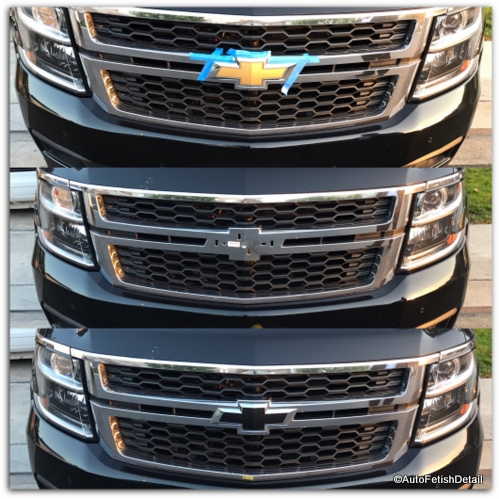 Very often is the case with Chevy truck owners is to not only remove the rear gold Chevy bow-tie, but to replace the gold bow-tie with a black bow-tie.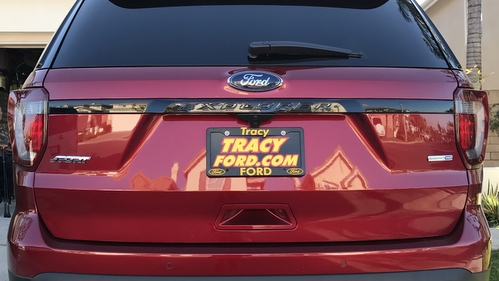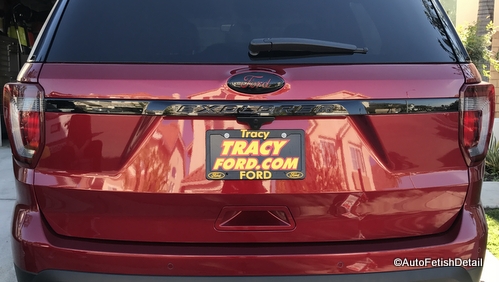 Here we have a Ford Explorer owner that does what so many of the Chevy truck owners do to customize their rides. The owner not only wanted the typical redundant emblems removed, but also wanted to swap out the Ford oval logo to a version that matched the color scheme of his Explorer.
Debadge Car of Orange County:
Looking to see me in action at my YouTube channel and see the actual process made to look ultra easy by a person who has performed hundreds of these types of jobs throughout Orange County of the last 2o+ years.
"Many people struggle with the possibility to debadge their car or truck themselves"
While it is very possible, you just have to ask yourself if this is really the best time to take on a challenge. A process that appears very straightforward when you see a professional do it, provides many opportunities for mistakes. And these mistakes are mistakes that turn instantly into regret that will last a lifetime with your car or truck!"
Debadge Car of Orange County

Not to sound overly dramatic, but I think it is best for people to acknowledge their limitations and turn the steering wheel over to the hands of an expert like myself.
I hope I have helped you come to an informed decision when it comes to debadge and replacement of your car or truck emblems.
Sincerely,
Darren Priest
---
Debadge Car of Orange County