How to Clean Your Car

Lazy person's guide to a clean car
Any search on how to clean your car will deliver up a mind blowing amount of possibilities. Most of the results delivered will be nothing more than trivial suggestions and recommendations by a person with little experience at best, and absolutely no experience at worst!

While most people consider cleaning a car a necessary evil, there remain a few wack-jobs like myself who actually find the process a cheap form of therapy.
Regardless of your opinion on cleaning your car, the truth is that it will be work. The more work you add to anything, the more excuses you will find not to do whatever it is that needs doing.
Even a hard core car enthusiast realizes the amount of work that can go into cleaning and detailing their car.

How to Clean Your Car

What You Need to Know
The most important thing you need to know regardless of whether we are talking about the interior or exterior of your car is this:
"How to clean your car will quickly render most people overwhelmed by the idea. Endless opinions, endless so-called experts will fill your head with nonsense. Just know that cleaning your car doesn't have to be as time consuming and overwhelming as you might think."
But it still requires a certain amount of work even for the laziest among us.
I am going to reduce basic car cleaning requirements down to the essentials. I am also going to teach you how to do it with less hassle and less products.
We need to separate your car into two distinct areas of concern and requirements:
Cleaning anything is work. The harder you make things the more excuses you will find to avoid doing what needs doing.
The products and techniques will be different based on which "half" of your car you want to clean. But regardless, we are going to keep this simple and basic so you can get more of what you really want:
A cleaner car with less effort and less work!
How To Clean Interior Of Car
Chances are you are facing a healthy amount of what I call deferred maintenance. You have watched your car become progressively dirtier and dirtier day after day.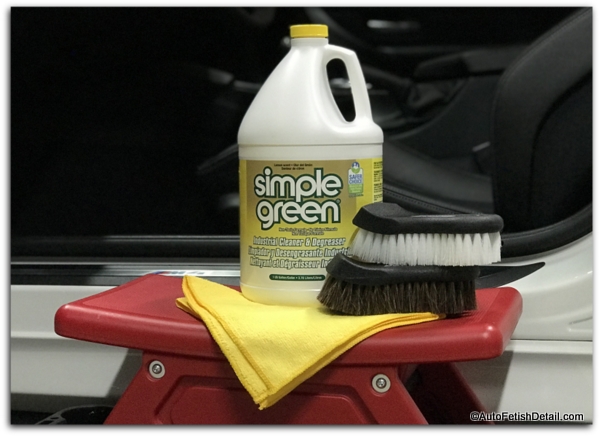 You know what you need to do, but the thought of learning how to do it, getting the right tools to do it, and getting the rights products to do it has likely rendered you overwhelmed from actually doing it.
The most important thing I want to stress is this:
"Regardless of how dirty your car is, breaking it down into small segments of effort will ease your mind and get you to your desired goal"
Let's dig in and see how simple and basic we can make cleaning your car. I am going to lay out the exact steps you will need to perform, and then go into detail on best ways to get maximum results with the least amount of effort:

Empty out everything that either does not belong in your car, or needed by you as the car owner (trash, coins, clothes, old food, empty water bottles, mail, etc., etc.)
Complete vacuuming of interior
Shampooing of floor mats
Shampooing car upholstery
Cleaning/detailing dashboard and components
How to Clean Your Car:

Removing What Isn't Needed
While this likely seems obvious while reading this how to page, I have seen cars in my professional business so cluttered with trash and unnecessary "stuff" that it is hard to see past all this rubbish!
I have also seen people allow their cars to become so cluttered with crap they are completely overwhelmed at the thought of actually cleaning their car in ways that will make a significant difference.
removing basic trash and clutter form your car will be a massive accomplishment for many people. And if that is al your brain can handle at the beginning, then just do that!
Regardless of how "clean" you think your car is, most people are carrying around plenty of unnecessary "stuff" in their car that simply gets in the way of using car upholstery cleaner to actually do any real cleaning of their car.
Grab a trash bag and throw away anything and everything that is obvious trash
Grab a second bag and put everything else that isn't obvious trash and you are unwilling to throw away (clothes, coins, old mail, etc.) You can sort through this stuff later. But right now you need to get it out of your car so you can get to the real dirt.
Once you have removed all this clutter you will likely feel a sense of accomplishment, and begin to see where the real dirt has accumulated on your car upholstery.
How To Clean Your Car:

Pre-vacuuming
Most people accept they will need a vacuum and will need to vacuum their car. What most people don't realize is just how important this step is, and how they can use this step to maximize the results before going in with some actual car upholstery shampoo or some all-purpose cleaner.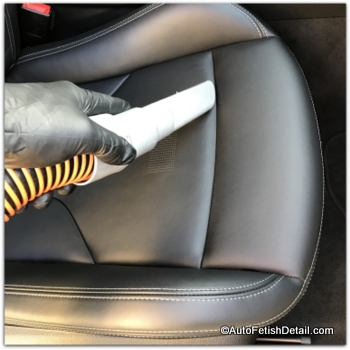 Vacuum all seating surfaces first (this is a way of starting with the top and working your way down. Some dirt and debris will naturally fall onto the flooring as you are vacuuming your upholstery. You don't want to have to repeat your steps)
Transition to the dashboard, center console, door panels, and gauges. Use dusting brush to break loose dust and debris while vacuuming at the same time. All these areas will accumulate a fair amount of loose debris, dirt, and food crumbs.

Transition down to the flooring and vacuum all floor mats and carpeting (many of you will find that removing the floor mats from your car and cleaning these separately will make your life easier in the cleaning the interior easier)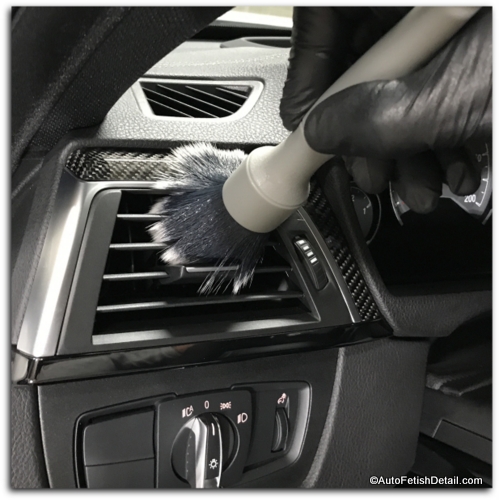 Darren's Tips: I find that using an upholstery brush (see below) to break loose the embedded dirt from all your floor mats and carpeting while you are pre-vacuuming will make shampooing easier and will produce better results.
Vacuuming up dry and lose dirt and debris is much easier while it is dry than trying to clean this once it has gotten wet from your car upholstery shampoo.
Upholstery Scrub Brushes


Upholstery Cleaner Scrub Brush Set Cleaning Brush and Horsehair Detailing Brush for Car Interior, Seats, Boat, Couch, Sofa and Carpet
The actual set of scrub brushes I use professionally
Labeled as a boat cleaning brush, but ideally suited for car upholstery cleaning and shampooing
Two brushes for greater versatility
Soft, natural hair brush for more delicate surfaces
Stiff, synthetic fiber brush for more aggressive scrubbing
Choose whichever brush you seem safely using. Scrub all areas to be vacuumed paying special attention to heavily soiled areas. the more dirt you see, the more aggressive you need to scrub the area while it is dry while vacuuming up any dirt that is released during the scrubbing.
Do this to all areas of your car including the seems of your seating (regardless of material of your car seating surfaces)

Detailing Vent Brushes



Detail Factory Ultra-Soft Detailing Brush Set, Comfortable Grip and Scratch-Free Cleaning for Exterior, Interior Panels, Emblems, Badges, Gauge Cluster, Infotainment Screen
Perfect fine detail brush set
Ultra safe and soft boars air bristles
Perfect for dusting intricate areas of your car (vents, gauges, cup holders, etc.)
Perfect for breaking loose any dry, dust and debris
Detail Brushes


AncBace Dish Brush Kitchen Cleaning Brush Bottle Bathroom Scrub Brushes Sink Household Pot Pan Edge Corners Tile Lines Brush with Stiff Bristles
Not a true requirement for cleaning and detailing yur car; unless of your course you want professional results
great for those hard to reach areas of your car where scrubbing remain a requirement
Unique brush head design is great for side door pockets and cup holders
All Purpose Cleaner



Simple Green 73434010 14010 Industrial Cleaner & Degreaser, Concentrated, Lemon, 1 gal Bottle
Simplify your life with this all-purpose cleaner
Safe for virtually every material within your cars interior
Concentrate allows you to custom blend to suit your exact cleaning needs
Endless uses makes this amazingly versatile
As safe as safe can get
Darren's Tips: I have been using this all-purpose cleaner for years. With so many uses, the versatility allows this to simplify your life by eliminating the endless dedicated products the industry wants you to buy.
From coated car leather to velour fabric, I use this to shampoo and clean my entire car. I start with a formulation of 10:1 (this means one part concentrate mixed with 10 equal parts water) for my basic cleaning and basic maintenance.
Carpeting
Floor mats (vinyl, rubber, or carpet)
Dashboard
headliner (velour, synthetic, etc.)
Door panels
Coated car leather (virtually every car made today is made with coated car leather)

All types of seating material (cloth, velour, synthetic fabrics, coated leather)

Car Cleaning Micro Fiber Cloths
The various tools and products in how to clean your car in many ways do not need to be overthought. The industry uses slick marketing to separate you from as much as your money as possible.
While there are endless varieties of micro-fiber cloths, cleaning the interior of your car is not a moment you need to overthink this particular "tool".
For this reason I love the Kirkland brand micro-fibers below.



Kirkland Signature Ultra High Pile Premium Microfiber Towels, 36 Count (Pack of 1), Yellow - 713160
The exact cloth I use  for 80% of detail tasks
The softest type of cloth you can use
The most absorbent
No more annoying lint like other type of cloth materials
How To Clean Your Car:

Cleaning and shampooing your car interior
By this point you will have begun to form certain conclusions and strategies of how to clean your car. I want to continue to break this down further for you for a deeper understanding.

I will do this by breaking this down into two categories:
Hard surfaces or materials (vinyl, plastic, leather, rubber, etc.)

Porous or fabric-like materials or surfaces (carpeting, velour, synthetic upholstery, etc.)
Hard Surface Materials:
(hard surface materials include: plastic, vinyl, leather, rubber, etc.)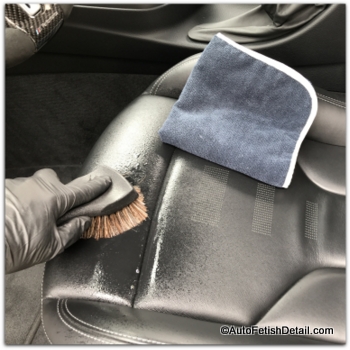 Wipe or dust to remove dry debris, dirt, food crumbs, etc.
Vacuum up any dry debris you can, along with any dry debris you can wipe or break loose with a detail dusting brush

Pay close attention to areas of details where dry debris can accumulate (between seams of car upholstery, cup holders, any tight areas of your cars interior)
Once you have vacuumed up as much of the dry debris possible, it will be time to start the shampooing process
Attack small areas of your car by sectioning off every area of your cars interior into small, manageable areas of cleaning

Spray each small section with a few sprays of your cleaner of choice

Scrub vigorously (or gently based on the material) with chosen scrub brush

Mop up dirty cleaning solution with clean micro-fiber cloth
Repeat as many times as needed to achieve desired results)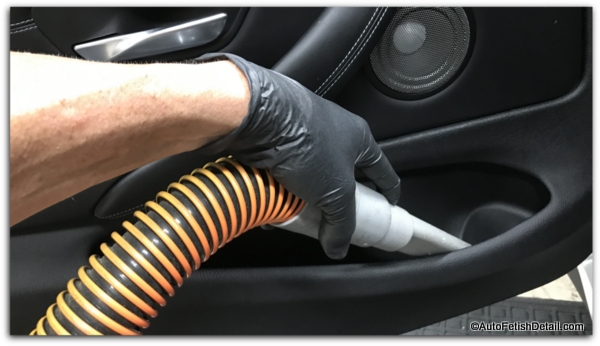 Darren's Tips: If you are like most people, you will have a sudden burst of motivation to get started. But before you go in "hot" and start to saturate every surface on the inside of your car with your choice in an upholstery cleaner, you need to apply some restraint.

I cannot stress enough how important it is to remove as much debris, dirt, and dust while it is still dry before you attack with any upholstery shampoo. From basic dust to food crumbs, everything is easier to vacuum away while it is still dry.

This also means you go into what I call "Crime Scene Investigator" mode and you begin to dissect every area of your car looking for ways to wipe, scrub, dust, or brush any loose debris so you can vacuum it up first, prior to any application of your cleaning solution.
What you also need to keep in mind is the "more is better" mentality. More is not better when it comes to how to clean your car. This means that you do not want to saturate any area of cleaning with excessive amounts of car upholstery cleaner.
Light, repeat applications are always best in how to clean your car. I have shampooed areas of some of my customers cars 3-5 times before I am able to achieve desired results. Simply spraying more car upholstery cleaner is not going to provide magical results in removing years of accumulated dirt.
Porous Materials:
(Porous materials include: carpeting, cloth, velour, synthetic fabric, etc.)

Pre-scrub areas with your choice in a scrub brush to break up any dry debris and dirt prior to vacuuuming
Vacuum all areas of your cars interior

Spray area with your choice in car upholstery shampoo/cleaner
Scrub material vigorously to break-up dirt

Wipe up dirty cleaning solution with clean micro-fiber cloth
Repeat until you achieve desired results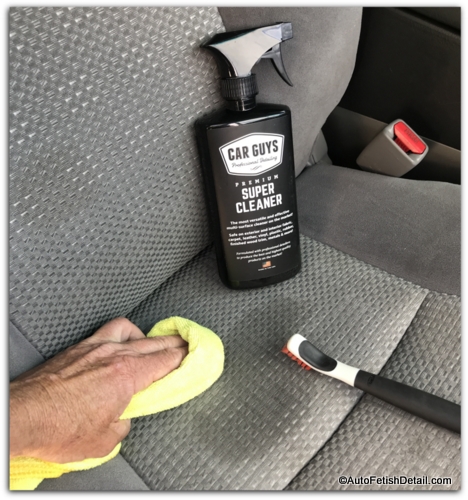 Darren's Tips: If you are part of the "more is better" thinking you need to pull back and rethink. For most beginners, how to clean your car means excessive amounts of upholstery shampoo. Beginners tend to think that if they saturate the area with loads of shampoo, this will produce better results.

The reality is that light, repeat applications are always better than over-saturation. Over-saturating the area with upholstery cleaner is not going to magically clean away years of accumulated dirt. If you have a mildly dirty car, then your job is simply going to be easier.
Regardless of how much dirt you are attempting to clean, you will want to go in with light applications of cleaner and repeat as necessary.
Ready to Use (RTU) Car Upholstery Cleaner
Ready to use car upholstery cleaners are just that: ready to use.
No mixing or blending using a concentrate into a separate sprayer. Ready-to-use cleaners are ideal for anyone looking to keep their life super simple and doesn't require large amounts of cleaner.
I have listed two great examples of these cleaners that can be used on any surface that any other dedicated cleaner could be used.



Chemical Guys SPI_993_16 Nonsense Colorless and Odorless All Surface Cleaner (16 oz)
Top rated car upholstery cleaner and multi-surface cleaner
The convenience of a ready to use cleaner
Safe for virtually any material in your car
Safe for cleaning both hard and porous materials


CarGuys Super Cleaner - Effective All Purpose Cleaner - Best for Leather Vinyl Carpet Upholstery Plastic Rubber and Much More! - 18 oz Kit
Top rated all-purpose cleaner
Safe for virtually and material or surface within your cars interior
The convenience of a ready-to-use cleaner
Darren's Tips: Everything in life has trade-off's. If you like the true lazy persons approach on how to clean your car, then a ready-to-use cleaner is the ticket for you.
Most beginners underestimate how dirty their car actually si when it comes time to using a cleaner. While ready-to-use cleaners are super convenient, you will likely go through more than you anticipate.
How To Clean Your Car:

Cleaning the exterior of your car
Cleaning the exterior of your car is actually much easier than cleaning your cars interior. Admittedly, an unnecessary amount of hype has gone into the endless ways in which to wash a car or clean a car.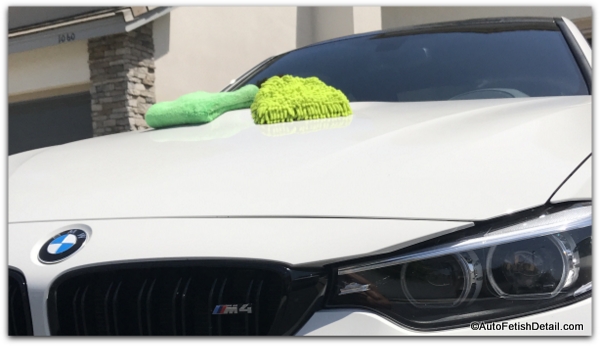 Likely this has most of you in panic mode already. But cleaning your cars exterior is not brain surgery (despite what you have been told) and you can follow the countless so-called experts until your head explodes trying to figure out the proper way to wash and clean your car.



Chemical Guys HOL133 Best Detailing Bucket Kit (5 Items), 16. Fluid_Ounces
Car Wash Kit
One of my top choices in a car wash kit
Comes with excellent wash bucket, dirt trap insert, and lid closure

Excellent car wash shampoo
My top pick in a car wash mitt
You could easily stop with this car wash kit and be good (or you can keep reading to see my other professional tips)
Car Wash Drying Towel


Zwipes Auto 879-2 Professional Microfiber Waffle Drying Towel, 25 in. x 36 in, 2-Pack
The perfect drying towel
Highly absorbent
Highly safe
No more lint!
Dry most cars without having to wring out a single time during use
Darren's Tips: Regular and consistent washing of your car is a massive part of the battle in keeping the beauty and health of your car.
The above car washing kit, along with the dedicated car drying cloth is your ticket to a self-contained kit to handle your car washing needs.
Once you have mastered how to clean your car with a method of washing, then you can use the following links to deepen your understanding of additional requirements of your car if you want to continue to raise your car to new levels of shine and protection:
How to Clean Your Car Summary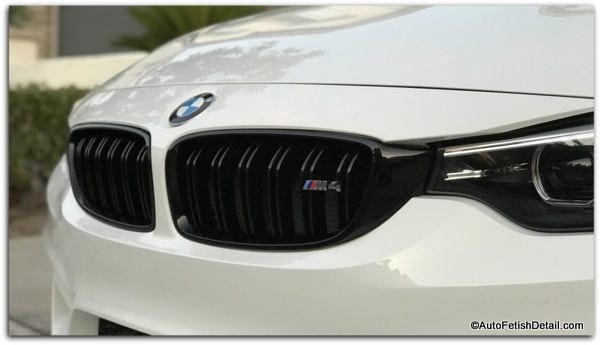 If you have made it this far into this page you deserve a badge of honor! You are a among a select group of people called the informed.
Not too many people are willing to take the time to dig into any given subject to learn not only what it takes to perform a task, but learn ways to do it better, smarter, and faster.
I hope I have helped and I wish you much success in your cafr detailing efforts!
Sincerely,
Darren Priest
---