Meguiars Clay Bar

Meguiar's makes many great products, but does the Meguiars clay bar really stack up against the competition?
When it comes to detailing clay or surface preparation bars for your cars paint, it is an area that does not have to be over-thought.
Just like every other area of life, not all things are created equal, and clay bars are no exception.
Endless Voices, Endless Choices

Choosing the best clay bar will have your brain on sensory overload due to the endless choices available.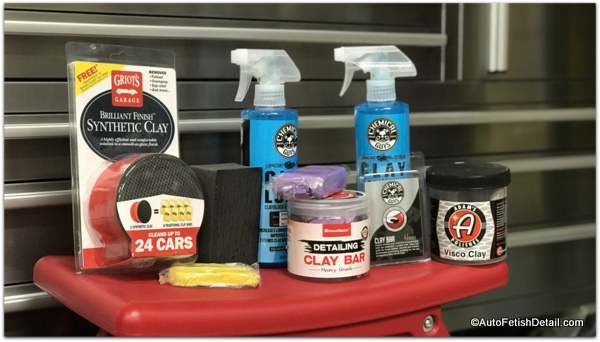 The good news is that when choosing from the endless choices in detailing clay, you really don't have to over-think this choice.
Information is KING!


As I said at the beginning, detailing clay is not an area of the detailing process that needs to be over-thought so long as you understand that it is a critical part of the detailing process and car paint care specifically. For a comprehensive Q and A session on detailing clay, you can see my clay bar car page.
Does Meguiars Clay Bar Really Work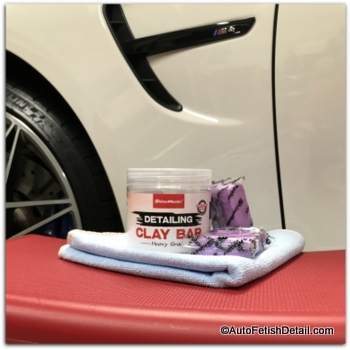 The simple answer is Yes! The more complex answer is also answered if you dig deeper into this page.

Despite what I have said about detailing clay not needing to be over-thought, I am going to apply some additional tips that will help you in making the best decision when it comes to detailing clay for you and your world.
While searching for hours for the best detailing clay is not required, the actual detailing clay itself is only part of the equation when it comes to the actual process of prepping your car for wax or polish by removing the contaminants from your car paint.
Let's Simply The Moment....
Preparing the surface of your car paint is a critical part of keeping your car's paint healthy and beautiful.
Every car will have some form or level of surface contaminants that will diminish the look and feel of your car paint; yes, even that brand new car you just drove home from the dealer with!
Normal washing and waxing will not remove these airborne pollutants that attach to the surface of your car and begin to embed themselves into the paint, glass, or chrome the longer they remain around.
Use of detailing clay will not only be required initially as a first time process, but as ongoing maintenance of your cars paint. Air is filled with pollution so your car's paint will constantly be under attack and will accumulate levels of pollutants as time goes on. Fear not though as once you have removed all traces of fall-out (pollution) from your car's paint, maintaining it will be very minimal. Depending on the area you live and the condition you maintain your car, using detailing clay may be as frequent as every other month to once a year and will be a very straight-forward process.
Whether you choose the Meguiars clay bar or any other form of detailing clay you will need to use on a freshly washed car and the surface will require some form of clay lubricant to keep lubrication between the car paint and the clay bar as you rub the detailing clay back and forth across the car paint.
Welcome to Clay Bar Kits...
Due to the fact that every clay bar including Meguiars clay bar will require some form of lubricant during use, I recommend shopping one of the clay bar kits below as it is a convenient and economical way to accomplish what you are going to have to do and get anyways:
If you get the Clay Magic clay bar by itself you will still be required to get some form of lubricant in order to use the detailing clay.
We have concluded that unless you are a professional detailer (which you would not be reading this anyways), the actual clay bar choice is not that critical. But if you are going to be getting some version of detailing clay, you might as well do it in a way that makes sense...and this is where clay bar kits come into the picture.
---
Meguiars Clay Bar


Meguiar's G10240 Smooth Surface XL Clay Kit, 240 grams
Meguiar's is a trusted name and continually delivers excellent products!
Meguiars clay bar kit comes with all the tools needed to prepare your paint by removing any paint contaminants.
It is hard to go wrong with Meguiar's.
Comes with (3) smaller clay bars.
Number 1 rated clay bar kit on Amazon.
---
Mothers Clay Bar


Mothers 07240 California Gold Clay Bar System
Includes (2) smaller clay bars.
Includes Showtime detailer as a clay lube.
Includes micro-fiber cloth.
Trusted name in car care.
Best seller clay bar on Amazon. (most popular does not necessarily mean the best. But is definitely worth considering)

---
Chemical Guy's Clay Bar



Chemical Guys CLY_113 OG Clay Bar & Luber Synthetic Lubricant Kit, Light/Medium Duty (16 oz) (2 Items)
Chemical Guy's is consider by most professionals as enthusiast grade to professional grade.
Chemical Guy's is preferred by many as the next level of performance with what is called enthusiast grade.
Excellent reviews just like the Meguiars clay bar

---
Meguiars Clay Bar Tips


Let's recap what you should be taking away from the info I have laid out for you on this page:
Using detailing clay to prepare your cars paint prior to waxing or polishing is not an option; your end results will be either better or worse depending on whether you choose to ignore this step or not.
Unless you are a professional detailer and you plan on doing hundreds of cars, you don't need to over-think which clay bar choice you actually make.
Since you will need to use some form of lubricant in order to use the detailing clay, you might as well choose among the clay bar kits.
Any of the kits above will deliver exceptional results and only you can ultimately decide for yourself which is the best fit for you.
If you have never tried detailing clay and therefore have never experienced the end results of a car that has been freshly clayed and wax, you are in for a real treat!
Follow the manufacturers instructions whether you choose Meguiars clay bar or not.
I hope you are now a more informed car owner and consumer.
Much success in your detailing efforts!
Sincerely,
Darren Priest
---