Mr Clean Auto Dry

Car Washing in a Safer Way
Mr Clean Auto Dry car wash kit is your answer to a spot free finish. Most of you experience the frustration of washing your car, but very few understand strategies to not only make the experience better, but also produce better results.

If you are looking for a better way to wash your car then you have come to the right place! Arm yourself with the right tools and techniques and you will go from good to professional!
Mr Clean Auto Dry Car Wash System


Mr. Clean AutoDry Car Wash System Starter Kit
Unique cartridge filters out minerals from water for a spot free rinse.
Use this tool and accompanying products as a stand alone car wash system.
Say good-bye to drying off your car.
Safely allow your car to drip-dry without spotting.
Likely you have experienced washing your car. And likely that experience is now becoming more drudgery and you find yourself creating excuses not to wash your car. But kicking that can down the road means you are driving around in a dirty car more and more often.
If you pull back it might not take too much convincing you that the biggest part of the car washing problem for most people is simply a process of water management.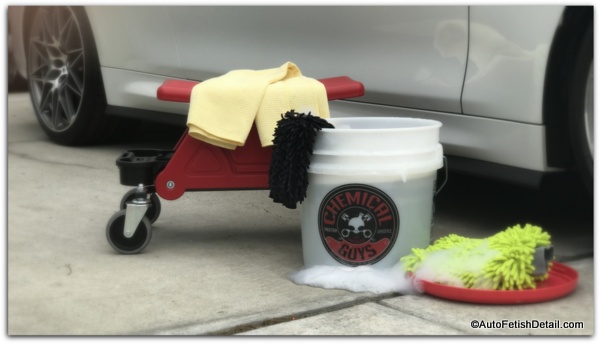 Managing your water as you wash and dry for fear of the dreaded water spots! Water spots are unsightly at a casual level, and damaging to your cars paint at a deeper level. The minerals within municipal water can etch into your cars paint leaving permanent water spotting.
The Mr Clean Auto Dry car wash kit is a perfect answer to the water-spotting problem.
Going from Novice to Professional
The Mr Clean car wash kit can be your starting and stopping point. But if you want to really dial up your car washing game, then see my additional recommendations below to achieve even greater results than what you are likely experiencing.
A Better Car Wash System
As I said above, you can stop with the Mr Clean auto dry car wash kit and enjoy a spot free car wash experience. Or you can supplement with the addition of the following tools.
These additional tools will dramatically enhance the car washing experience. The best car wash system in the world is not really the best if you are unwilling to do it.
I have found that when you show people how to enhance the experience with the right tools, products, and techniques, they are far more willing to do the job at hand.



Chemical Guys HOL133 Best Detailing Bucket Kit, 16 fl. oz (5 Items)
Welcome to the innovative car wash bucket and dirt-trap insert.
Wash bucket and insert will allow dirt to become trapped within insert and prevent dirt from reentering your car wash mitt.
The exact wash mitt I use professionally.
A quality wash and gloss car wash shampoo that can be used alone, or in conjunction with the Mr Clean car wash system.
A Better Drying Cloth
If you are still using a household bath towel to dry your car with then you need to come out of the dark ages. You are not only scratch your car with a bath towel, but I am willing to bet you would be much happier with your results without all the left-behind lint that traditional bath towels leave behind!


Meguiar's X2000 Water Magnet Microfiber Drying Towel
Best selling car drying cloth on Amazon.
Welcome to the amazing textile called micro-fiber.
Say hello to a much safer way to dry your car.
Say good-bye to lint forever.
The perfect size with enough surface to be effective, but small enough to be able to wring out.
Become a Blow-Hard
The following tool might be surprising to you, but is a tool employed by many professional detailers.
The powerful but handy air blower will deliver a better end result as well as speed up your drying efforts if you decide to dry your car after washing it.



Chemical Guys ACC_303 JetSpeed VX6 Professional Surface Air Dryer and Blower
Small enough to manage, powerful enough to be effective.
If you do decide to dry your car after the wash, this will greatly speed up the process.
Blow all the tight areas, crevices, and seams to prevent the unwanted drip marks.
Also ideal for blowing off wheels an tires after cleaning them.
Mr Clean Auto Dry Car Wash Summary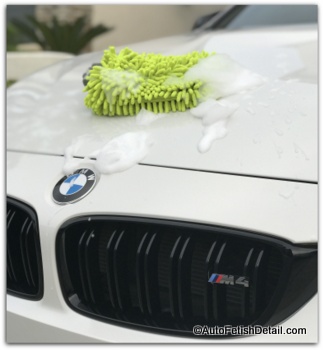 I hope I have opened your eyes to some new tools and techniques that will allow you to not only produce better results when you wash your car, but give you a better user experience with my professional tips.
While the Mr Clean auto dry car washing system may truly be the winning balance for you and your world, I think most people will find that in the long term, more of the traditional wash methods are better suited.
With that said, I do know people that opt for both car washing methods and they simply pick and choose based on the requirements of the moment.
regardless, I wish you much success in your car detailing efforts!

Sincerely,
Darren Priest
---