Mr Clean Car Wash System:

Taking the drudgery out of the wash
The Mr Clean car wash system is a cool little "tool" that many people don't seem to fully appreciate!

I have found that when I question people about washing their car and the time and effort it requires, the majority of people seem to complain about a common theme: drying their car off after it has been washed.
And more specifically; fighting to prevent their car from spotting up.

Mr Clean Car Wash System

Beating the spots!


Mr. Clean AutoDry Car Wash System Starter Kit
Skip the hand drying process completely.
Makes the drying off process dramatically easier if you do decide to dry.
Comes with lightweight nozzle, starter wash soap, starter filter cartridges.
Filters out all the minerals in your water that create hard water spots.
If you are reading this then likely you have had the "pleasure" of washing your car and you are in search of a better way. Fighting water spots is a common complaint for most people.
Based on the time of the year and what part of the world you live will largely determine how much the water spotting problem is for you.
While many people recognize the drudgery that washing their car represents, many people don't take the time to realize what part of the car washing experience represents the greatest part of the drudgery.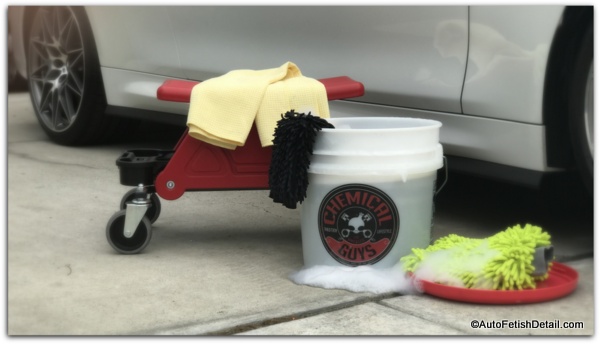 Now with the Mr Clean car wash system you can eliminate the greatest challenges for many people.
This system has replaceable cartridges that will filter out all the minerals found in water. These minerals are what creates water spots. It is the minerals that are left behind once water evaporates that cause water spotting and can also cause permanent damage in the form of permanent water spotting.

Good, Better, and Best
If all you are here for is to read about the Mr Clean car wash system with the attempt to eliminate water spots then your job is complete.
But if you would like to leverage your time and efforts to a greater level of performance, then continue reading as I lay out some additional professional tips that will help you get even better results in your world.
A Better Car Wash System
I will lay out additional tools for you in the event you are looking for a better, more effective way to take your car washing efforts to the next level.
Many people go in search of the top rated tool, product, or system, only to find out that the best does not necessarily mean the best user experience. To me, the best also includes a product or system that also includes the best user experience so that you will be willing to actually use that system.
If you are unwilling to use a product or system, then how great could it really be?
Experience has taught me that when you can enhance the user experience, then people like yourself or far more willing to actually put in the effort.



Chemical Guys HOL133 Best Detailing Bucket Kit, 16 fl. oz (5 Items)
Welcome to the innovative car wash bucket and dirt-trap insert.
Wash bucket and insert will allow dirt to become trapped within insert and prevent dirt from reentering your car wash mitt.
The exact wash mitt I use professionally.
A quality wash and gloss car wash shampoo that can be used alone, or in conjunction with the Mr Clean car wash system.
A Better Way To Dry
I am amazed at how many people I know who still use a household bath towel to dry their cars with. I get it; these are easy to come by and very little thought goes into using these.
I have found that when I show people the latest in textile engineering, and more specifically the latest in synthetic chamois (synthetic chamois are far superior to natural chamois) they not only ever go back to their old, misguided ways, but they wonder how they ever worked without these textile wonders.
I cannot stress this enough!



Meguiar's X2000 Water Magnet Microfiber Drying Towel
Best selling car drying cloth on Amazon.
Welcome to the amazing textile called micro-fiber.
Say hello to a much safer way to dry your car.
Say good-bye to lint forever.
The perfect size with enough surface to be effective, but small enough to be able to wring out.
Power Air on Demand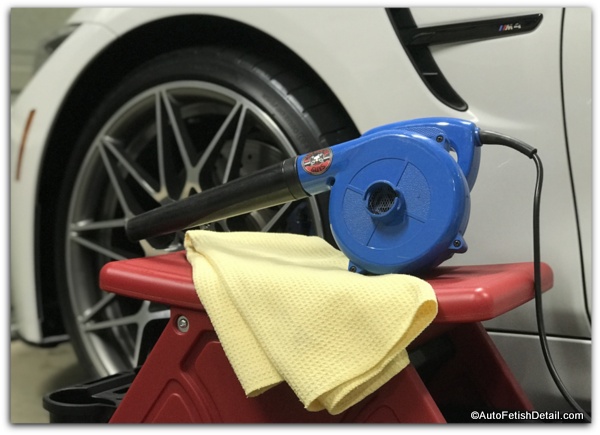 Often I have found that the best detailing tools don't naturally exist within the world of detailing and I must look outside my own industry for the perfect tools.
Enter the wonderful ease and simplicity of the electric leaf blower for instant air on demand.
These tools replace the need for bulky air compressors, the annoying noise of air compressors, and with an electric leaf blower, you have instant air if you have a place to plug it in; which is almost always the case.



Chemical Guys ACC_303 JetSpeed VX6 Professional Surface Air Dryer and Blower
Small enough to manage, powerful enough to be effective.
If you do decide to dry your car after the wash, this will greatly speed up the process.
Blow all the tight areas, crevices, and seams to prevent the unwanted drip marks.
Also ideal for blowing off wheels an tires after cleaning them.
Mr Clean Car Wash Summary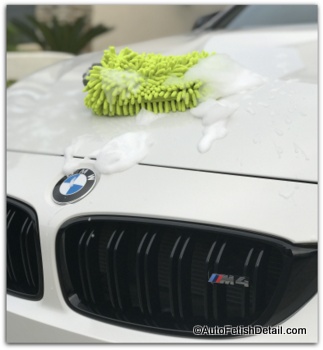 By this point I hope you are getting a little excited!
Excited to equip yourself with professional tools that you have either not taken seriously, or perhaps by introducing you to tools you never knew existed and cannot wait to give them a try.
Many people find the Mr Clean Car wash system a good fit into the more traditional car washing methods, as opposed to defaulting to the Mr Clean auto dry wash method exclusively.
Ultimately only you can decide the winning balance for you and your world. I only hope I have offered ways to help you get more of what you want when it comes to you and your car!

Sincerely,
Darren Priest
---