Turtle Car Wax:

Going from good, to really good!
Turtle car wax is a massively popular product! It has been around as long as I can remember.  While I cannot say it was officially the very first car wax product I used on my first car, I have always been leased with the results of any of the Turtle Wax products I have used.

The biggest issue I take with Turtle Wax is their use of hyped-up marketing and labeling. But most companies use the tactics and it would be hard to find a company that doesn't.
But the real question is more about what you as a person likely consider more important questions you want answered.
The Winning Balance:

Is Turtle Car Wax a Good Balance?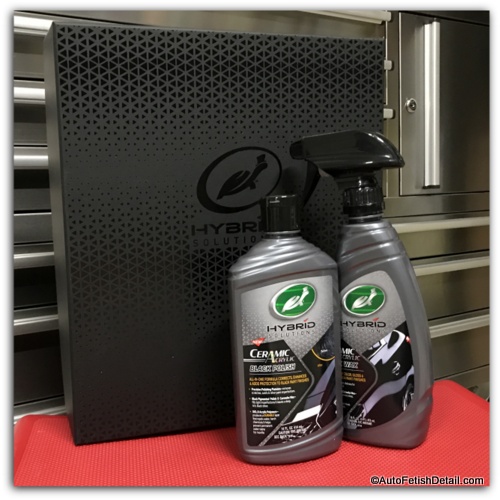 Is Turtle Car Wax a good product?
Is there better car waxes than Turtle Wax?
What car wax does Darren use?
Perhaps these questions along with a few others are more important questions you would like answers to. Answers that I will provide based on my decades of professional detailing experience.
Turtle Car Wax:

So many choices!
To ask if Turtle Wax makes a good car wax is similar to asking if the Germans make a good car. Germany produces many cars from many different manufacturer's.
While I accept you came looking for a car wax made by Turtle Wax which is only one company, Turtle Wax makes an almost countless amount of car waxes, sealants, polishes, and compounds.
But the question remains, does Turtle Wax make a good car wax and the answer is yes. So long as you are willing to buy into a healthy level of marketing hype.
I think most of you will find Turtle Wax products deliver on your expectations, but I will add a new level of critical thinking for you that may draw you to alternative conclusions.
Is There Better Car Waxes Than Turtle Wax?

If you are asking me (which in an indirect way you are), I would tell you yes, there are many waxes and sealants I prefer over Turtle Car Wax.
Your choices are truly without number and you could consume a year of your time filtering through one car wax review after anther.
My goal is to help you become more informed so you can come to a more informed conclusion.
What Would Darren Do (WWDD)

So very often I am asked by my long term followers what I would do. They find themselves overwhelmed with endless opinions along with the endless choices.
Finding themselves frozen with anxiety, they just want to know what i would do. Which is a question I am not only happy to give, but also tell you why I came to my own conclusions.
"The best car wax is the wax that makes it onto your car more often, not less often"
And because I could reduce my answer down to something as simple and basic as that, I default to my "go-to" wax here:

My "go-to" car wax as a professional and for my own cars
Only recently became available through Amazon (this car wax was formulated for the commercial/professional trade-only)
Body shop safe formulation
Non-staining (won't stain black trim)
Can be used in direct sun, on hot paint
This wax is so user-friendly, I am willing to wax way more often than using other car waxes
Darren's Tips: This wax is my sure thing as a professional for any car, any color, any working conditions. I love this wax for (2) specific reasons on top of all the other benefits of it:
I can use it on all black trim pieces, rubber gaskets, any exterior material
Unlike other non-staining waxes, this product enhances these black trim pieces better than other wax versions
This wax is a true canauba based product that is also thicker in consistency than other products I consider "watered-down" versions. Products so thin I question how much wax could actually be in these other products.
I also question how cheap some of these products are that i wonder what they are putting in there that they can sell them so cheaply. But this might be me overthinking things which I tend to do as a detailer.
As a professional, I also appreciate the fact that it is a body shop safe formulation. Duty calls on me to be capable of performing at body shop locations at times.
As a mobile detailer, the ability to work in direct sunlight is also a huge bonus for me. As a rule, I recommend you use any product on a shaded surface, but the way this product was formulated makes this feature unique.
Turtle Car Wax:

Darren's Top Picks


Turtle Wax 50726 ICE Premium Spray Wax with Foam Applicator/Microfiber Towel, 20. Fluid_Ounces
Turtle Car Wax that isn't (this is officially a sealant as it has no actual wax, but synthetic polymers)
Top rated and top selling Turtle Wax car wax
Made with their "Smart Shield" technology (not even sure what to do with that label)
Implies this product can be "layered" (very common hype within the car wax community)
Lays claim to being the longest lasting spray wax (not sure how this would be qualified)
Darren's Tip: As you can sense, I find much of the labeling and marketing behind the Turtle Wax brand extremely frustrating. I know how easily inexperienced car owners are and how easily it is to exploit this lack of experience.
But with that said, if you subscribe to the herd mentality and don't like venturing into uncharted territory, then the Turtle Wax brand will provide some peace of mind regardless of their embellished claims.
I am a huge fan of quality spray waxes and sealants! Super easy to use and delivers great results with less time and effort than traditional paste waxes.
I have used and tested this product and you will be happy with the results. Past that, and you are on your own.


Turtle Wax 53409 Hybrid Solutions Ceramic Spray Coating - 16 Fl Oz.
Another very good car wax that isn't from Turtle Wax (this is a sealant)
The latest and greatest from the Turtle Wax brand
Formulated using SiO2 (Silicon Dioxide)
Labeling says it is formulated using synthetic wax polymers which in most ways is a contradiction (a true car wax would actually have a natural wax ingredient like carnauba wax)
If you are already a Turtle Wax disciple, then this would be a winning product for you
Non-staining formulation (won't stain black trim)
Can be used in direct sunlight
Darren's Tips: Once again, the marketing hype continues and there is no shortage of "embellishment" on this product. But despite that, it does deliver very good results and likely would meet you expectations.
I am a huge fan of quality spray waxes and sealants! Super easy to use and delivers great results with less time and effort than traditional paste waxes.
Darren's Turtle Car Wax Review
The goal is to offer up reviews that include much more information than you have seen in the past, along with useful tips to help you get more of what you are after.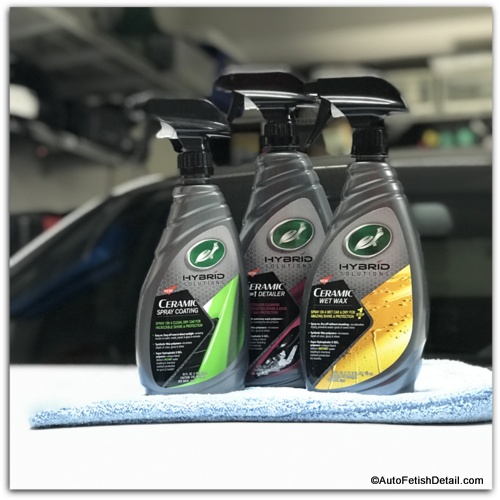 I hope I have opened your eyes a bit wider with some useful information to the topic of car wax and car paint sealants you may have not considered before.
I wish you much success in your efforts regardless of what car wax product you finally land on!
Sincerely,
Darren Priest