Zaino Car Wax:

Going from good, to really good!
Zaino car wax is a very popular wax indeed! But just because a product is popular does not automatically make it great.

Having been a professional detailer for over 30 years I have a few opinions I have gathered along the way on my professional journey of all things of, and related to cosmetic car care.

Experience is KING!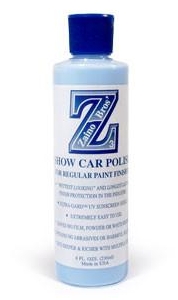 The difference between my opinion and the bottomless sea of other opinions is experience! But not just any experience but professional experience.
Which brings us to the topic at hand:
"Does Zaino car wax represent the winning balance when it comes to finding a top rated car wax?"
My goal will be to help you find an answer to that question along with what I consider my top picks for car waxes that I feel represent the winning balance regardless of what level of car care you consider yourself.
Zaino Car Wax:

How does it stack up?
When it comes to choosing a top rated car wax I put every product through the following metrics:
Performance (What results can it deliver?)

User experience (Does the product deliver an easy to use experience)

Cost (How much does the product cost relative to other similar products?)

Availability (Is the product easy to get)
Experience has taught me that many guys become fixated on finding the best car wax. After all; who doesn't want the best, right?!
But what I consider the best may not be the best to you. What you consider the best may not be the best for the next guy.
For this reason I use my checklist as a filter that includes points many guys forget to factor in once they are over-run with the emotion of finding that silver bullet of car waxes known as the "best"!
Darren's "Super-Simple" pick for car wax?
---

Meguiar's Ultimate Liquid wax


Meguiar's Ultimate Liquid Wax - 16 oz.
Cross-linking synthetic polymer technology

Hydrophobic (water fearing) technology for excellent water beading effect.

Meguiar's most advanced wax product. (not a wax at all but advanced synthetic polymer formulation)




Thin-film technology for excellent user experience.

Can be used in direct sunlight.

Non-staining formulation; won't stain black trim.

My top pick for anyone looking to keep their life ultra simple. You simply stop here and you have an excellent choice that represents all the winning features any wax/sealant should have.

Top Rated Car Wax:
Raising the bar in performance!
Now that I have laid out my top pick for my keeping it "super simple" approach to waxing your car, let me add some complexity to this moment by laying out my top picks of car waxes for those who demand more or with special needs:
For those who have a more refined and developed eye looking to create a better visual enhancement on your cars paint.
For anyone with a dark colored car who appreciates what a liquidity past wax can provide.
Darren's Note: The terms car wax, car sealant, car polish are terms that will be forever co-mingled by people. The understanding is that all these terms are used by people to reference any product that is designed to add protection and visual enhancement to a cars paint surface.
What you need to understand is that as a rule, car waxes are generally designated for natural, carnuaba based car waxes and usually come in a paste formulation. Sealants are generally designated for synthetic based liquid formulations. With that said, the majority of products are formulated using a combination of both natural and synthetic ingredients to make what are called hybrids.
Once again, these various labels are all used by people to mean any product wanted for the use of protecting and enhancing car paint.
I do not over-think this deep "rabbit hole" that will be forever debated as to which formulation is the "best". In general terms, it is wildly accepted that synthetic sealants (in any version: liquid, paste, or spray) are better for durability. It is also accepted that any formulation of a paste will be the better for visual enhancement.
If you have a definite opinion, you will need to read the product labeling to determine what the formulation includes.
Meguiar's Ultimate Past Wax


Meguiar's G18211 Ultimate Paste Wax - 11 oz.
For those that prefer the experience of a paste formulation.

ThinFilm technology for ease of application and removal.

Non-staining formulation; no white residue.

Can be used in direct sunlight.

Apply every 4-6 months for protective base and visual enhancement.

Consumer/enthusiast grade wax product.

Cross-linking synthetic polymer technology.

One of my personal favorites especially considering the price point.

Excellent reviews.

P21s Carnuaba Past Wax
Carnauba and beeswax blend (this is a natural based car wax product)

Can be used in direct sunlight (despite what the labeling says)

Non-staining formulation. (won't stain black trim)

One of my personal favorites.

True enthusiast/professional grade.

Excellent covering/hiding capabilities ideally suited for any dark/black colored cars.

Excellent reviews.



Wolfgang Fuzion Estate Wax


Wolfgang Füzion Carnauba Polymer Estate Wax 3 oz. Mini
For those that simply demand the best. (hence the price difference)

Don't be mislead by the smaller 3 oz. size. (This not only makes it more expensive when doing a comparison, but you might be concerned that it will limit you to only a couple applications. Most beginners apply far too much wax and end up removing most of it after it hazes up. All you need is a very thin film and this 3 oz. size will be more than ample for many applications despite its smaller size)

Non-staining formulation that will not create a white residue or stain black trim.

Hand-crafted blend of carnauba wax, German super polymers, and proprietary ingredients.




Enthusiast/professional grade wax product.

Excellent reviews.
Zaino Car Wax Review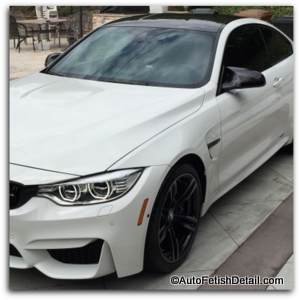 My goal has been to offer up alternatives to the Zaino car wax that meet the demands of my checklist for finding a top rated car wax that delivers superior performance, an exceptional user experience, along with varying price points based on you and your world.
I hope I have further educated you in the complex world of cosmetic car care!
Sincerely,


"Serving Orange County, CA for Over 25 Years"
Home | About | About This Site | Privacy Policy | Contact
Home

>>
Car Wax Reviews
> Zaino Car Wax