Best Wax for Black Cars

Darren is Here to Help!
The best wax for black cars is a question that will deliver a different answer from as many people you are willing to ask.

Welcome to the digital age of information overload. Now anyone is just finger tips away from an ever expanding field of endless opinions from endless so-called experts!
Some of the Questions You Should Be Asking

Are there special car waxes made for black cars?

What type of wax should I use on my black car or truck?

What's the difference between a car wax and a paint sealant?

What is required when it comes to taking care of my car paint?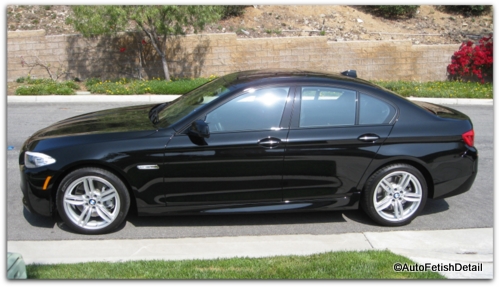 "The best car wax in the world will do no good if it never makes it onto your car paint"
But does a search for a top rated car wax for black cars have to become a literal treasure hunt?! Is the subject really that complex?!
"Most people are not asking the right questions in life. Most people aren't asking the right questions about waxing their car."
Best Wax for Black Cars:

Asking the right questions
Experience has shown me that very few people understand enough of any given subject to even begin asking the right questions.
With attempt to help you starting asking the right questions, I am going to break this subject down to a much greater level of understanding which will allow you a much greater ability to ask the right questions.
We will work together to help you get more of what you want and need!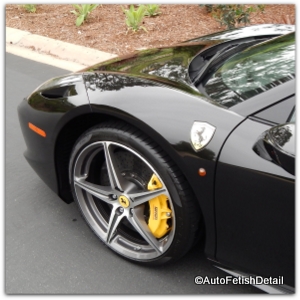 Q: Is there special waxes designed for waxing black cars?
A: Yes and no. The simple answer is no. The real answer is not about finding a dedicated car wax labeled as the best wax for black cars, but a top rated paste wax.
Q: Why should I use a paste wax?

A: Paste waxes are best for hiding and concealing paint flaws and blemishes. Trying to wax a black car only makes this already challenging task even more difficult. Most people with black cars are far more in need of a car wax that hides paint flaws more, not less.
Q: What about protection?

A: Life can often be reduced down to trade-off's. You trade one benefit for another in finding what you consider the winning balance of features and benefits. Paste waxes are generally accepted as the best for visual enhancement of your cars paint. Synthetic liquid sealants are considered the best in protection while sacrificing the ability to hide flaws like a paste wax.

Q: Will an application of car wax be all that is required to protect my paint?
A: No. Wax or sealant is for protection and visual enhancement. But any car wax will be limited in its ability to make your car paint look flawless. Car polishing, not car waxing is the way to remove paint blemishes, spider-webbing, and swirl marks prior to waxing. You will also need to decontaminate your cars paint as ongoing maintenance. An application of car wax (and any sealant to a degree) will only enhance what is already there, it is not going to remove blemishes and imperfections that car polishing is designed for.
Q: What are the maintenance requirements of my car paint:
A: See this checklist:
Wash regularly: "preferred" is once a week, "must do" is at least once a month.
Decontaminate your paint using detail clay: This will need to be done initially and on an ongoing basis. Expect do perfom this anywhere from every few months to as little as once a year.
Polish paint with buffer to correct on a permanent level paint flaws: with today's buffers, even a complete beginner can perform car paint polishing for beginners.
Apply car wax for protection anywhere from 1-6 months based on your level of commitment and the conditions of which your car must endure.
Apply car wax for visual enhancement as often as you like: despite what you may have heard; there is no such thing as wax build-up. You will not rub the paint off your car either unless you are as heavy handed as a gorilla.

You do not need to apply your car wax with any special hand movements. Putting wax or taking it off in a circular motion is not going to put swirl marks in your car paint.
Best Wax for Black Cars:

Darren's Professional Picks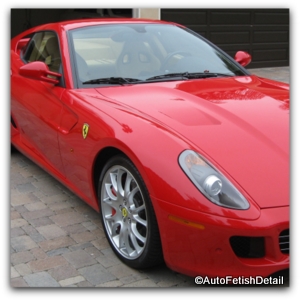 See this list of top rated car waxes for use on black cars. All these waxes promise to perform. And while these car waxes are ideal for waxing black cars or trucks, they can be used on any color of your.
This means you do not have to get a special wax for black cars and a special wax for light colored cars....despite what any car wax product might suggest.

Meguiar's Ultimate Liquid Wax


Meguiar's Ultimate Liquid Wax - 16 oz.
Thin-Film technology delivers effortless application and removal.

Will not stain black trim and un-painted materials.

Creates a super hydrophobic (water fearing) barrier that allows for maximum water-beading results.

Can be applied in direct sunlight.

Advanced synthetic polymer technology.

Excellent reviews on Amazon.
One of my personal favorites.

Considered true professional grade (notice the pricing)




One of the paste waxes I use professionally.

Excellent for any colored car.

As easy as easy gets!

Excellent reviews!




See video review at my YouTube channel below.


Wolfgang Füzion Carnauba Polymer Estate Wax 3 oz. Mini
Professional and enthusiast grade.

For those who demand the best of anything (hence the price)

As easy as easy gets!

Hand-crafted blend of both synthetic polymers and carnauba wax.

Smaller size of 3 oz. (trust me; this is plenty for any car owner. A very little goes a long way!)

One of the waxes I use professionally for those discerning customers. (that is code for picky)
Best Wax for Black Cars:

Your checklist to success!
Since most people skim when reading I like to put a checklist to success at the bottom so you can read quickly over the note-worthy points:
A paste wax will be the type of wax you need as the best wax for black cars.
Apply as often as you like, but at least apply every 3-6 months.
Decontaminate your paint first at least one time! If you have never done this before you will not be able to fully appreciate the difference this can make to your cars paint.
To permanently remove blemishes with your cars paint you will have to polish the paint with a car buffer. The car waxes above (or any car wax product) will only conceal small amounts of car paint flaws, but will enhance the overall appearance. The good news is that car polishing can be performed by any beginner due to the latest in car buffers. See car polishing for beginners.
Only use a micro fiber cloth for the removal process. (diapers are so 2 decades ago!)
I hope you have learned a thing or two and now expereince a new level of performance and user experience!
Sincerely,


"Serving Orange County, CA for Over 25 Years"
Home | About | About This Site | Privacy Policy | Contact
Home

›
How to Detail Your Car
› Best Wax for Black Cars