Engine Bay Detailing
Auto detailing is just that; details! The difference of anything is always about the details! Engine bay detailing is just another component of the entire car detailing process; but detailing a car engine is not for everyone.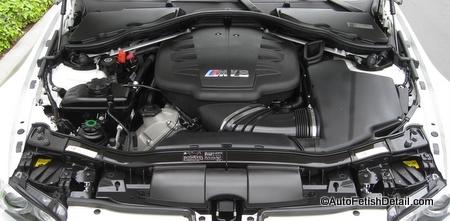 While I myself consider a clean and detailed engine a necessary part of auto detailing and car care, not all people agree. I think many people adopt the philosophy of "outta site, outta mind". What they can't see won't hurt them. But detailing a car engine is more than just about cosmetics.
Let me lay out some additional points to consider when thinking about having your car detailed by the professional at Auto Fetish Detail:
A clean and detailed engine looks better than a dirty engine!
Dirt and oil damage engine components, wiring, and belts.
Your mechanic likely treats your car according to how you keep and treat it.
Professional Auto Engine Detailing
I have been cleaning and detailing engines for as long as I have been detailing cars; everything from daily drivers, to exotics, to commercial equipment.
I know there exist a lot of fear when it comes to detailing engines. People think of water getting into all those mechanical and electrical parts, and their minds go crazy!
Have a look at the engine below and ask yourself the following: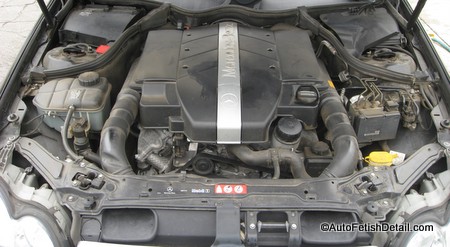 Do you really like having your engine this dirty?WOuld your mechanic treat this engine with respect?
If clean engines are happy engines, then this must be one unhapy engine!

Maximum Results with Minimal Effort
That is just another way of describing efficiencies. And what this really means to you is that I have developed processes of engine detailing that make me not only more efficient, but be able to deliver more effective results. Also another way of saying I work in a way that gives you maximum value for your dollar spent with Auto Fetish Detail.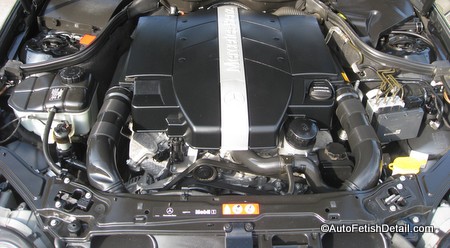 Is this the kind of clean you would like to see when you lift your car hood?
Do you think your mechanic would treat this engine with more respect?
Trust the Expert with 25+ Years of Experience
Because I have been detailing engines as long as I have been detailing cars, I have learned first hand what works and what doesn't. I have also learned first hand from experienced mechanics as to what works and what doesn't.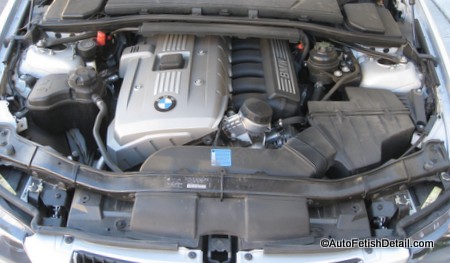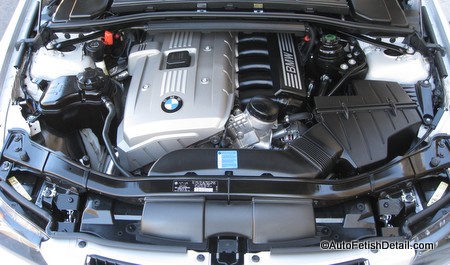 The picture above highlights the dramatic difference a car engine looks when it has been detailed to perfection!
Engine Detailing of Orange County
If you live in the greater OC area and are looking to get your car engine detailed, let me add some additional resources for you with regards to this service:
Auto Engine Detail Prices:
$35.00-$50.00
As a general rule, I do not do engine detailing only. I also do not include it automatically in my detailing services. Generally I will wait for the subject to be brought up by my customers as engine detailing is a case by case decision for most car owners. Anyone who appreciates a clean and detailed car engine will usually ask. And depending on the detail services I am providing, I will set the price in accordance to the other services I am providing based on the above quoted pricing.
Do It Yourself Engine Bay Detailing
If you are here looking how to detail a car engine yourself, you can follow this link to How to detail a car engine where I lay out specific tips, tools, and techniques so that you can get professional results just like myself when it comes to engine bay detailing.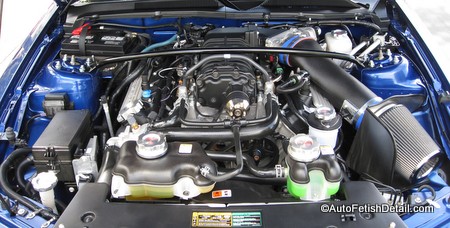 How is that for being a resource for you....
whether you are looking for professional engine bay detailing to learning how to detail a auto engine yourself, I hope you can find your way to a clean and detailed car engine.
Sincerely,


"Serving Orange County, California for Over 25 Years"
Home | About | About This Site | Privacy Policy | Contact
Home Page

>>
Car Detailing Prices
> Engine Bay Detailing